There's something I must confess, I like to budget backwards.
It's not something I do on purpose. It's just the way I like to do it. It just FEELS right. I am a reverse budgeter.
Most people budget the typical way. They add up all their expenses. They take their income and subtract this amount. Whatever's left over goes into savings.
This never worked for me. I always did it backwards. Not on purpose, it just happened naturally that way.
I'd start with my income and first subtract savings. Then I'd subtract fixed expenses like rent/car payments/insurance/cell phone etc. Then the left over would be my spending money.
Spending money included variable expenses that could change month-to-month. This would cover bars/restaurants/clothing/food etc.
Spending Categories:
Budgeting for me is basic. There are three major categories.
Savings
Fixed Expenses
Spending Money (Variable Expenses)
Every month when a paycheck comes in, it automatically gets split into three accounts. First my savings gets siphoned off into a savings account. Then my fixed expenses go into another savings account (all bills automatically get paid from this account, it's very hands off).
Lastly my spending money stays in my chequing account. This makes it super easy to know how much money I have available to spend for the month because I can see the exact amount in my chequing account.
It might sound strange to some but I've never tracked my spending directly. It seems like a lot of work to be honest. I just use my chequing account to know how much I have left to spend each month.
Balancing Overspending:
As a rule, any overspending must always balance in its own category. I mean you can't decrease your rent payment if you spend more at the bar, right?! So, if I did spend more at the bar it would come out of my clothing budget for the month. On the flip side if I wanted a new pair of expensive shoes then I'd go out less that month.
Pay Yourself First:
For as long as I can remember I've had a savings goal of some sort. In high school, it was a car purchase (used car, of course). In university, I saved for school. After university, a down payment. Then retirement savings. There were also other savings goals. Like travel. Saving for travel was always a priority. Before we had kids, my wife and I saved for two big trips per year.
Budget Revisions:
Budgeting always worked this way for me. My budget was always the amount left over after my savings goal. But no system works perfectly and sometimes money would be tight.
Whenever that happened, I would try to lower my fixed expenses to free up money spending. Negotiating car insurance. Switching to a no-fee bank account. Finding a better cell phone contract. These all lowered my fixed expenses which would give me more money to spend each month.
Sometimes I would re-evaluate my savings goals. Pushing dates further out to give me more time to save. Or perhaps finding ways to save money on a trip so I didn't have to save as much (thank you rewards points!). This helped me lower that amount I had to save when I found that my spending money wasn't quite enough month-to-month.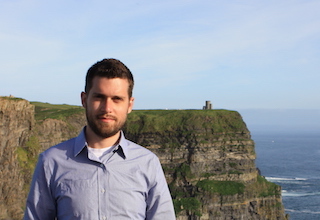 Owen Winkelmolen
Founder of PlanEasy Inc.
An avid traveler, father and personal finance expert. Owen's goal is to make financial planning easy. He believes that objective and straightforward financial planning is something that every Canadian should have access to. Find out why.