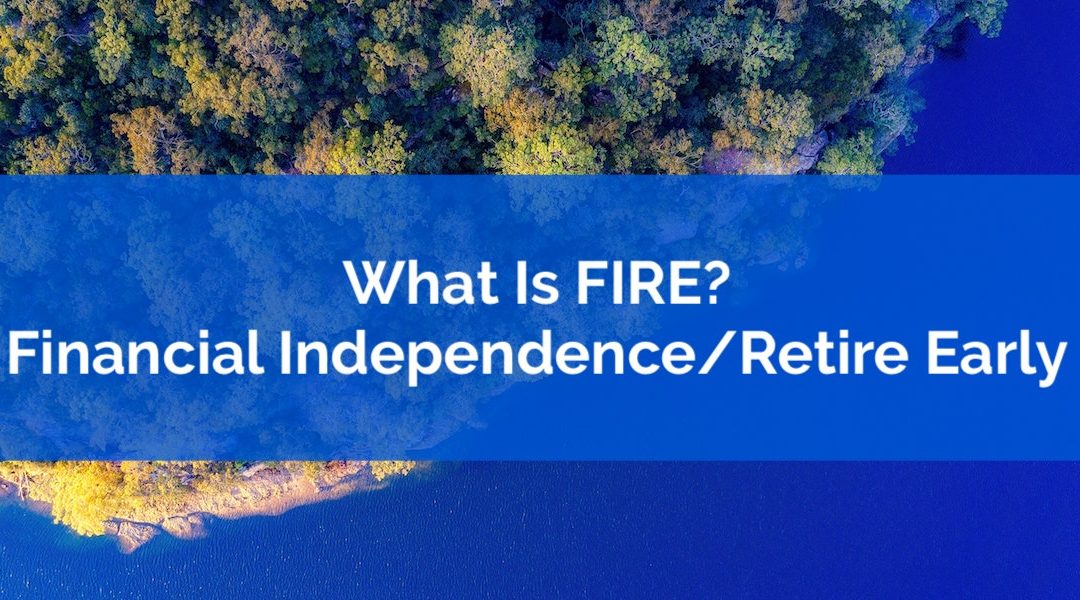 You may have noticed a new term starting to creep into the mainstream financial media, that term is FIRE, and you might be wondering, "What the heck is FIRE? And how is it related to personal finances?".
FIRE is an acronym that stands for Financial Independence/Retire Early. The basic idea is that if you pursue FIRE you can eventually stop working for money. You can be financially independent. You can do anything, retire early, keep working, volunteer, basically you can have more freedom.
The idea is that with enough savings/investments you'll eventually reach the point where you can live off your investment income indefinitely. Once you reach this point you're considered financially independent, you no longer NEED to work for an income, and can retire to a life of leisure (although you may choose to continue to work, change roles/professions, start a business, or volunteer).
While the concept of early retirement sounds amazing, it does take quite a bit of focus and determination to get there. To reach FIRE it requires a high savings rate, very high.
The typical financial advice given to the public is to save and investment approximately 20% of your net income (part of the simple 50/30/20 budget).
But to reach financial independence retire early you need to save more, much more. To reach FIRE you need to have a savings rate somewhere in the 30%-70%+ range. The higher your savings rate the faster you can stop working for money.
Because it's easier to reach financial independence/retire early with a high savings rate, the path to FIRE is made easier with an above average income. With an above average income, basic expenses are easily covered, and it becomes more about managing lifestyle inflation. People who pursue FIRE try to limit their lifestyle inflation to maintain a high savings rate.
FIRE is also possible with a below average income, but requires a lot of creativity to reduce basic expenses. This may include house hacking, avoiding car ownership, and more extreme lifestyles. To reach financial independence/retire early with a low-income you need to live an alternative lifestyle.
Reaching FIRE is one of those extreme personal finance goals, it's a goal that isn't for everyone.
Even though the end goal sounds appealing, it requires a lot of hard work and dedication along the way. Reaching financial independence retire early means living way below your means for the rest of your life. It's a lifestyle more than it is an end goal. It's a lifestyle with a lot of freedom, but it's also a lifestyle that requires a lot of control.
If you're able to control your spending, and save a large % of your income, then reaching financial independence might only be a few years away.
To find out how far away you are from financial independence you can make a copy of our FIRE calculator and quickly calculate how many years it will take to reach FIRE in your situation. It will help you estimate how many years from FIRE you are based on your net-income, current expenses, and existing savings.
We've used our FIRE calculator to create four examples of how to reach FIRE.