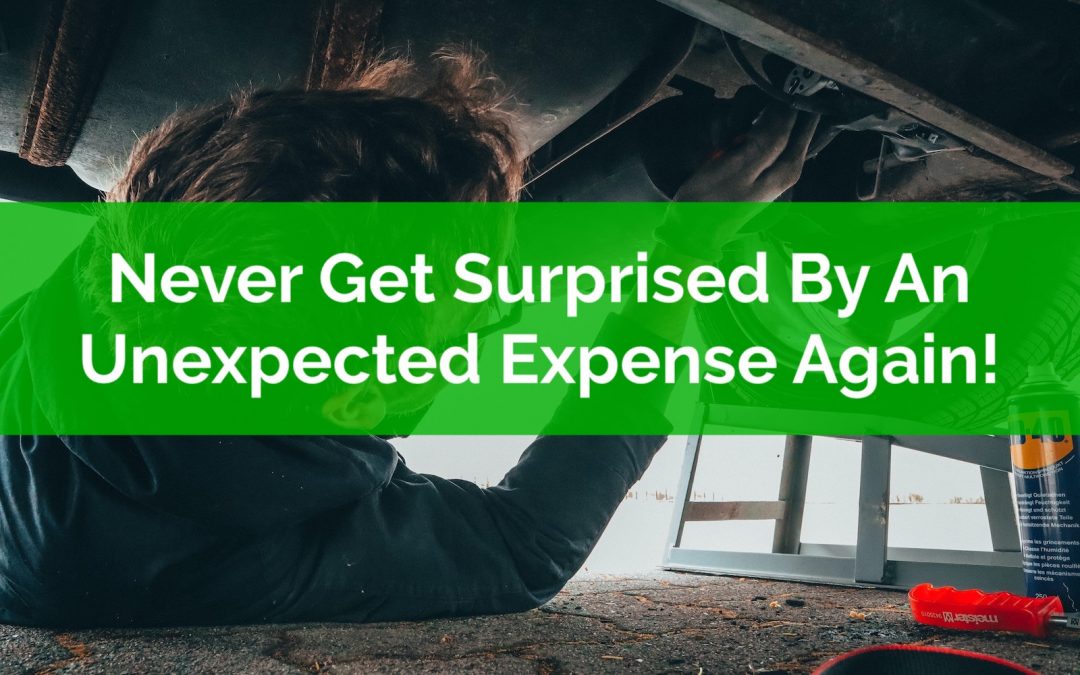 Some surprises are great… but one surprise no one likes is an unexpected expense. An unexpected expense can wreak havoc on your personal finances. Unfortunately, unexpected expenses are extremely common, especially for those who own homes and vehicles.
For those of us who own large depreciating assets like vehicles, homes, boats, RVs etc., planning for unexpected expenses is an important financial habit. We need to prepare for future repairs and upgrades, even if they're not entirely predictable.
At PlanEasy we call these types of expenses "infrequent expenses". Unlike your regular monthly bills, infrequent expenses are not regular and are much less predictable. It's hard to predict both the size and timing of infrequent expenses but they are still expenses that we need to prepare for.
If you own a depreciating asset like a home or vehicle then you can be guaranteed to have some large expenses in the future. To prepare for these expenses you need to set aside a certain amount of money each month, otherwise you'll feel a nasty cash flow pinch in the future, or in a worst-case scenario, end up in debt. For those with a large home and 1-2 vehicles, setting aside $500 to $1,000+ per month is a pretty common goal. How much are you setting aside for infrequent expenses? Is it enough?
To manage these infrequent expenses, we can use a "fund" or "funds". A fund is a small pot of money that you contribute to regularly. It's set aside in a high-interest savings account and waits there ready to help when these types of expenses occur. We don't like to think of this as savings, and its not an emergency fund, this is future spending that just hasn't quite happened yet.