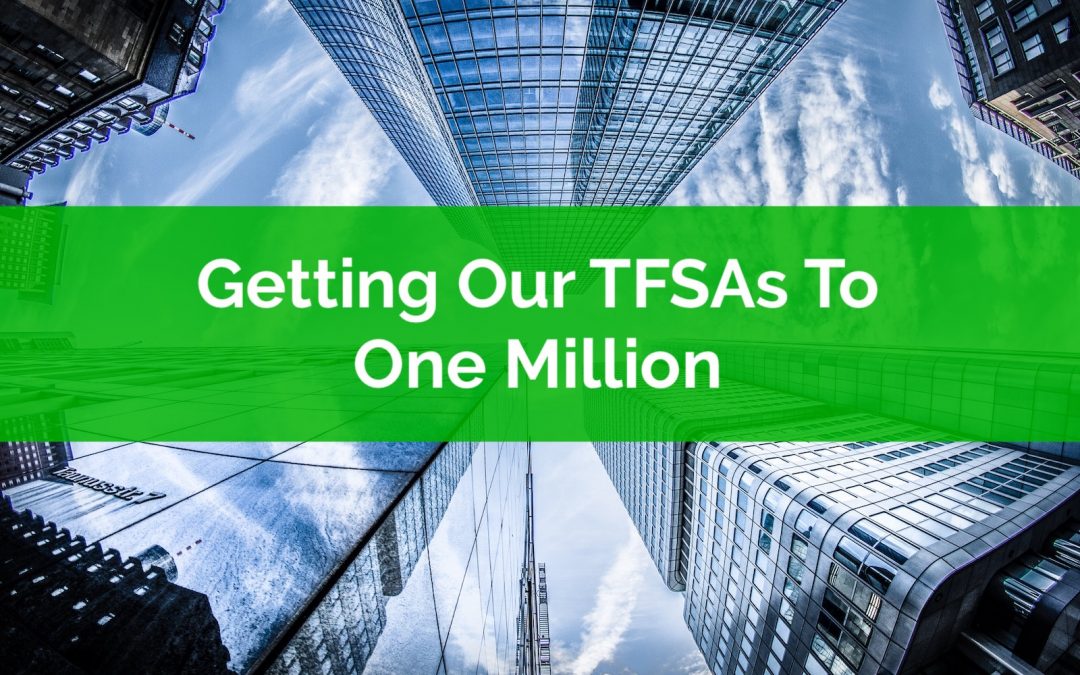 TFSAs are an amazing tax sheltered account that every Canadian has access to regardless of income. Unlike RRSP contribution room, which is based on employment income, we all get the same amount of TFSA contribution room every year.
The TFSA is a perfect way to save for retirement. In fact, for many young people they are better off starting with their TFSA rather than their RRSP, especially when they're starting out at a lower income.
At lower income levels the TFSA can provide many advantages versus the RRSP. Namely that future withdrawals aren't taxed and won't count towards government benefit claw backs.
There are other benefits to the TFSA too, like if you have a habit of spending your tax refund. If that's the case then maybe a TFSA contribution is a better idea.
My wife and I have a BIG goal for our TFSAs. Our goal is to grow our combined TFSAs to $1 million by the time we reach early retirement at age 55. This is an ambitious goal, one that we may not meet, but it's fun to have a BIG financial goal like this. We find it motivating to have BIG financial goals and it gives us something to work toward.
Two years ago I provided an update on our progress to our one million TFSA goal and I think it's time to do it again. Not just for the accountability but also because it's good to share how amazing the TFSA is for these kinds of goals.