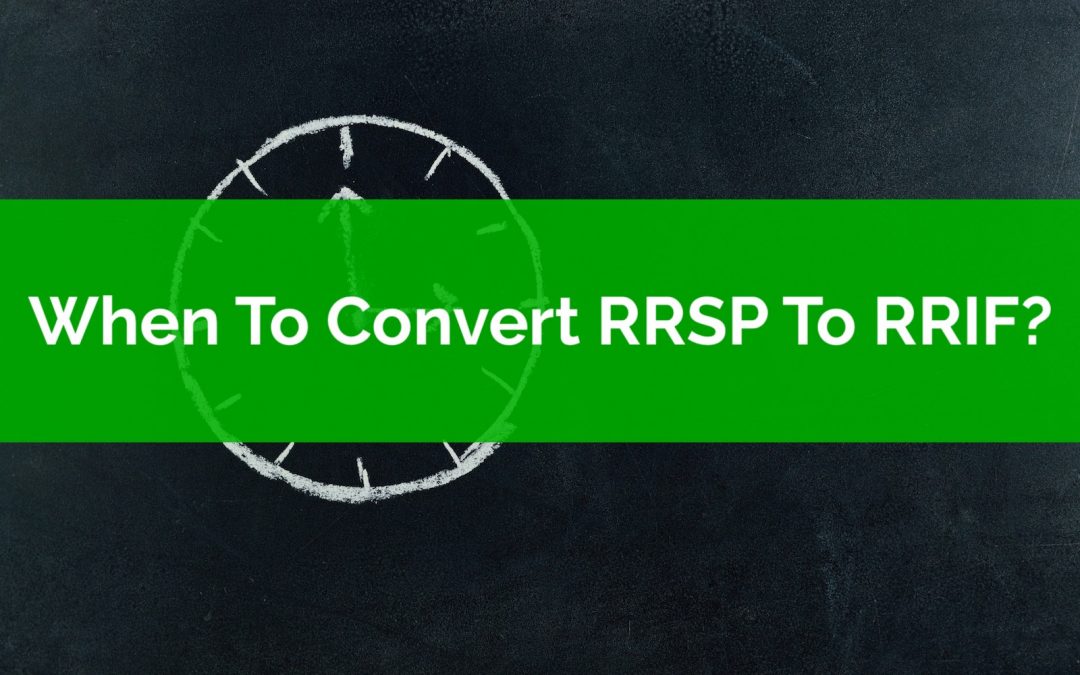 When to convert RRSP to RRIF? What is the right time to convert? What are the advantages of converting?
Converting an RRSP to a RRIF is mandatory by the end of the year you turn age 71. This triggers mandatory minimum withdrawals the following year and each year after that. The minimum withdrawal is based on the ending balance the previous year and the account holder's age.
There is a common misconception that you should wait until the last possible moment to convert an RRSP to a RRIF. Maybe this is because it's a "forced" conversion? Something that's forced couldn't be good right? Perhaps it's because RRSPs grow tax free? Why not delay withdrawals as long as possible, why voluntarily make withdrawals by converting to a RRIF early?
Despite the misconceptions above, in many cases, converting an RRSP to a RRIF should be done much earlier than age 71.
There are many reasons for a retiree to convert an RRSP to a RRIF well before the mandatory age of 71. In this post we'll highlight some of the considerations when deciding when to convert RRSP to RRIF.