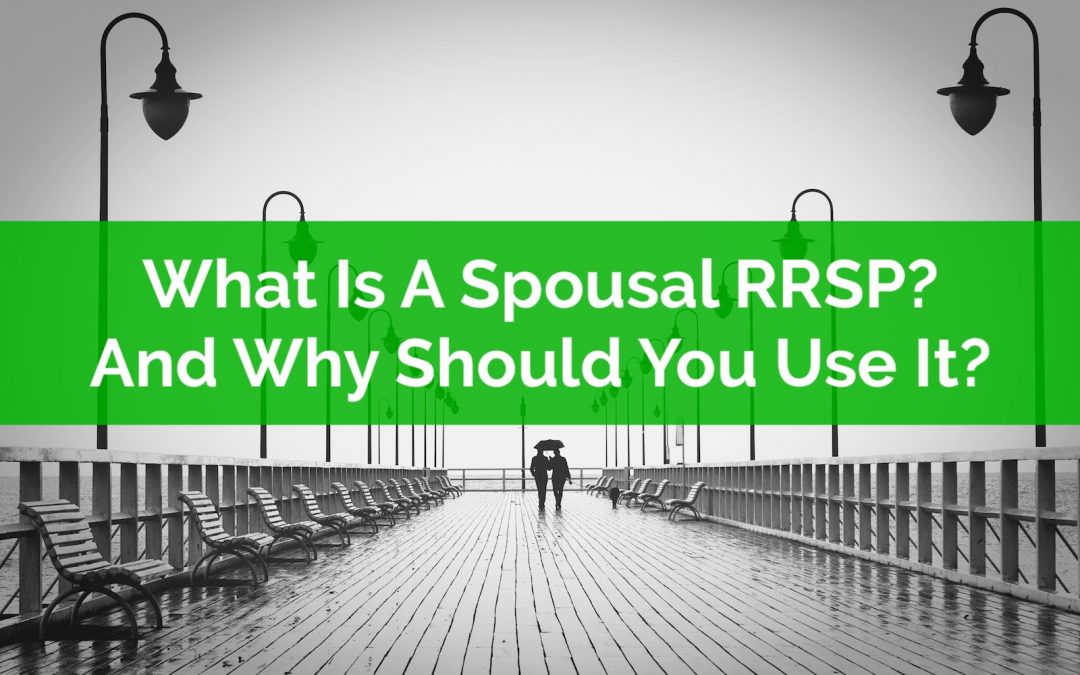 Income splitting is often talked about in reference to high-income earners, but what about the average Canadian family? How does the average Canadian family split income and minimize tax? A spousal RRSP is one way for the average Canadian family to easily split income in retirement.
For high-income earners there are income splitting strategies like spousal loans or "income sprinkling". Spousal loans are for families with lots of non-registered savings and a large difference in marginal tax rates between spouses. "Income sprinkling" can be used by families who own a corporation (although with the new TOSI rules has changed dramatically).
But what about your average Canadian household? Are there are income splitting options for them?
One very easy and accessible type of income splitting is a spousal RRSP. Unlike other income splitting strategies this one is very easy to set up, it doesn't require a lawyer, and it's easy to understand.
The big benefit of a spousal RRSP is that the average family can use it to "equalize" their registered assets before retirement. This allows for a more equal distribution of income in retirement and a lower overall tax bill for a household.
In addition to lower income tax it also opens up more opportunities to maximize government benefits in retirement.
But you might be wondering, isn't it possible to split income after age 65 anyway, why would I need a spousal-RRSP?
While it's true that after age 65 income splitting is much easier to do, it's still a best practice to try to equalize registered assets before age 65. This allows for the maximum flexibility when creating a retirement drawdown strategy, especially when retiring early.
Equalizing registered assets can be extremely beneficial, especially before the age of 65 when there are fewer income splitting opportunities, for this reason we sometimes want to look at using a spousal RRSP to help split income in the future.