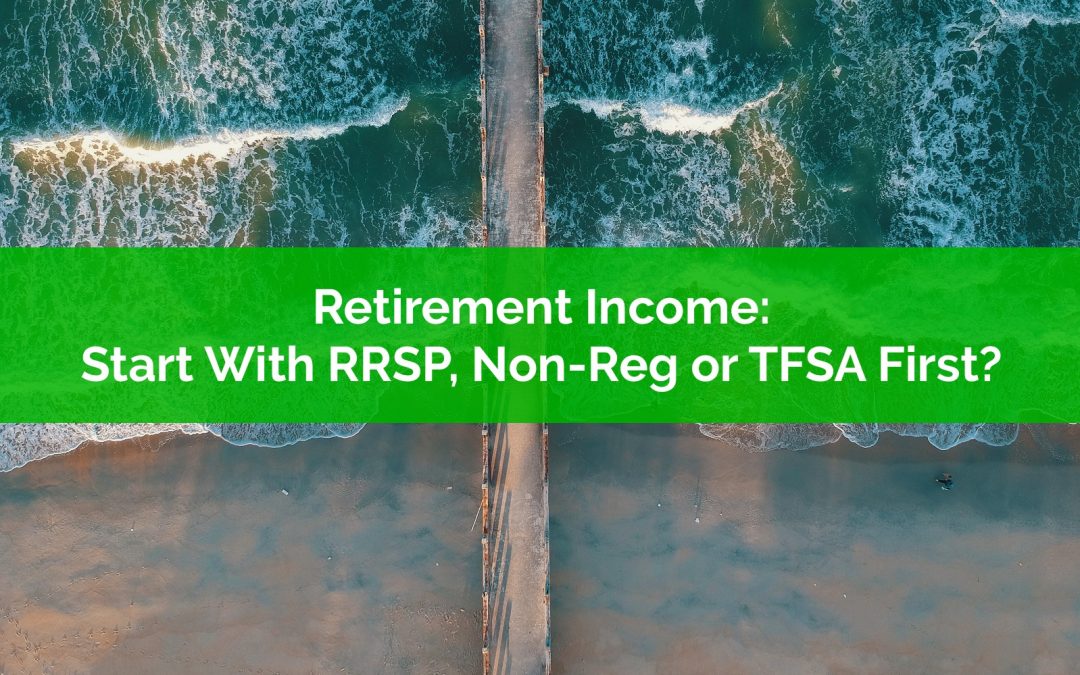 When it comes to generating an income in retirement things can get very confusing, very fast. During your working years you probably have one, maybe two, sources of income, typically a paycheck that arrives every 2-weeks, in retirement however you will likely have 5-10 different income sources coming every month.
A typical retiree will have both CPP and OAS payments in retirement (unless you're extremely high-income and your OAS is entirely clawed back), plus a typical retiree will also have some investments in an RRSP, TFSA and non-registered account to draw from. Add to that pension payments from a defined benefit pension or maybe a defined contribution pension that was converted into a LIRA/LIF, and we're up to 6 income sources already. Then we have to add additional payments from government benefits like the federal GST/HST credit, Guaranteed Income Supplement (GIS), and provincial benefit programs like the Trillium benefit in Ontario. Some of these arrive monthly, some quarterly, some just once per year.
And if that wasn't confusing enough, each income source has its own tax and benefit claw back rules too.
For example, RRSP, CPP, OAS and pension income are all taxed at 100% of your marginal tax rate, but capital gains are taxed at 50% your marginal tax rate, and at some income levels dividend income has a negative tax rate!
Then you have TFSA withdrawals which have no tax at all, and most government benefits are tax-free as well!
All those different income sources naturally create a lot of different strategies to on how to drawdown your retirement assets in the most efficient manner…
Some people believe that drawing down their RRSPs first is the best strategy. Others believe drawing down non-registered assets first makes more sense. There might even be a few people out there who think that drawing down their TFSA first is best.
But the best way to create retirement income and drawdown your retirement assets is actually to mix them all together. Like an expert baker, the key is to mix retirement income sources in just the right proportions to get the best result. The tricky thing is that the exact proportions will depend on your specific situation, how much you have in each account, and how much retirement income you're trying to create each year.
How much is planning your retirement income worth? How about $100,000 or more in reduced income tax! Even low- and mid-income seniors can benefit from strategic retirement income planning to help them avoid GIS claw backs, which can easily be worth $1,000's per year.
At the end of this post we'll show you 7 different withdrawal scenarios'. The difference between the best and the worst is over $328,490 in today's dollars.
First, a bit of background on why we want to mix retirement income…