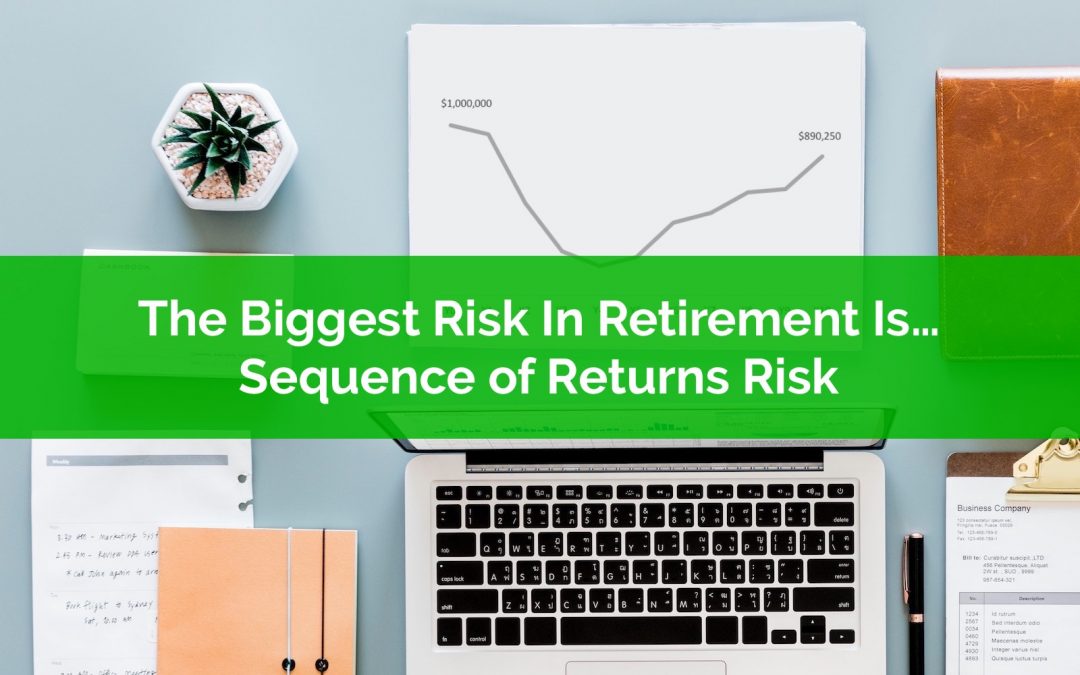 There are a lot of risks that we face in retirement. When you enter retirement, there are lots of changes happening all at once. Along with big personal changes, and lifestyle changes, there are also big changes happening to your finances. After you enter retirement one of the biggest financial changes you'll face is a shift from a regular income source (eg. employment) to an income source based entirely on your own savings and pension. Making this switch can create a few risks, one of those risks is the risk of running out of money.
One of the biggest risks facing retirees is something called sequence of returns risk. When a good portion of your retirement income comes from your own savings this is the biggest risk a retiree can face. But what does "sequence of returns risk" mean exactly?
Before we talk about sequence of returns risk it's important to understand that most retirement plans are based on an assumed (and constant) investment return each year. This investment return is usually assumed to happen in a straight line with the same percentage return each year. An assumed return of return of 5% would be 5% per year starting on the day you retire, but in reality your investment return is going to fluctuate from year to year, and this is where the risk comes from.
Over the short-term you will probably see your investment return fluctuate greatly from year to year. Instead of seeing investment returns of +5%, +5%, +5%, +5%, +5%, you might see +20%, +2%, -10%, +15%, +1%. In this case the average return is still +5%, but there were some huge swings from year to year. "Sequence of returns risk" refers to this sequence, the actual investment returns you see year after year.
The big risk for retirees happens when the sequence is negative for a few years in a row. Even if average investment returns recover over the long-term, that short period of negative returns can have a devastating effect on a retiree's portfolio.