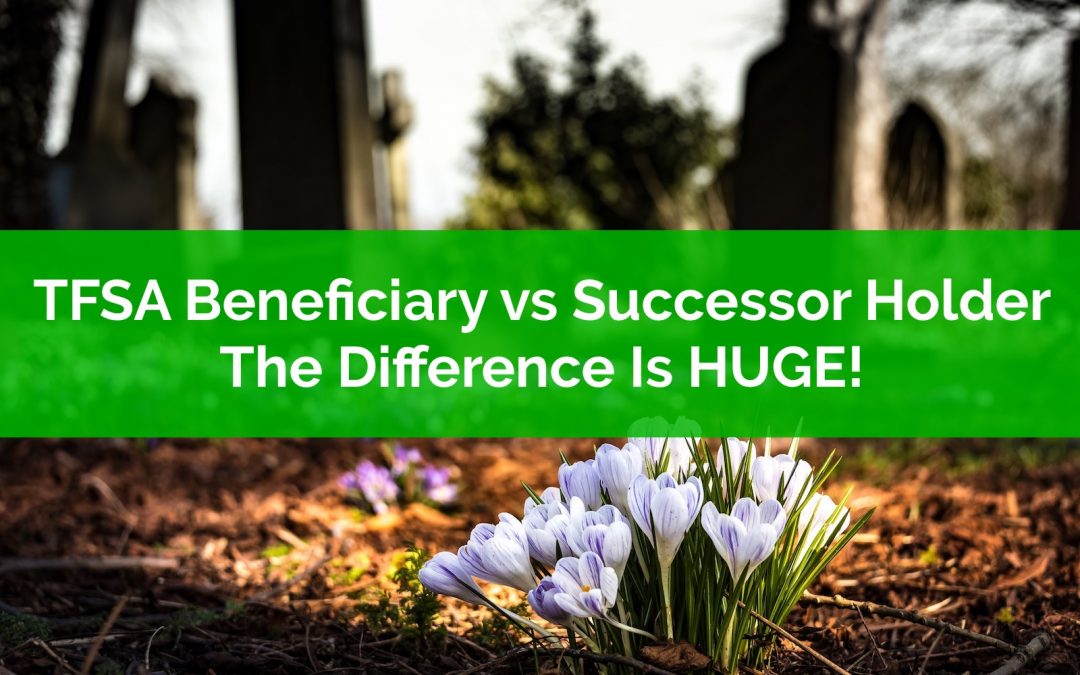 We're always told to make sure we have beneficiaries designated on all our accounts. We're told to make sure that our beneficiaries are in accordance with our final wishes and we're also told to review them regularly.
But when it comes to the TFSA there is another, more important designation, the successor holder, and in some cases we don't want to list a beneficiary on our TFSA we want to list a successor holder instead.
There are lots of benefits to having a beneficiary (or successor holder) designated on your account. It helps expedite things after you pass. It helps your loved ones access cash and investments faster. It helps avoid probate fees. And it helps keep assets from entering the estate and getting held up in the estate process.
Having a beneficiary also helps to keeps things private. When you don't have a beneficiary list on your account, your assets pass through your estate. Estate information is available to the public, so any assets passing through your estate are out there available for everyone to see. By naming a beneficiary on your account, the assets in that account avoid your estate and go directly to the beneficiary. They're kept private and no one knows the details.
But when it comes to the TFSA there is another designation that you can make on your account. The difference is subtle, but like many things in personal finance the impact can be HUGE.
When it comes to the TFSA you can designate someone a beneficiary but you can also name someone a successor holder.
Here's the difference…