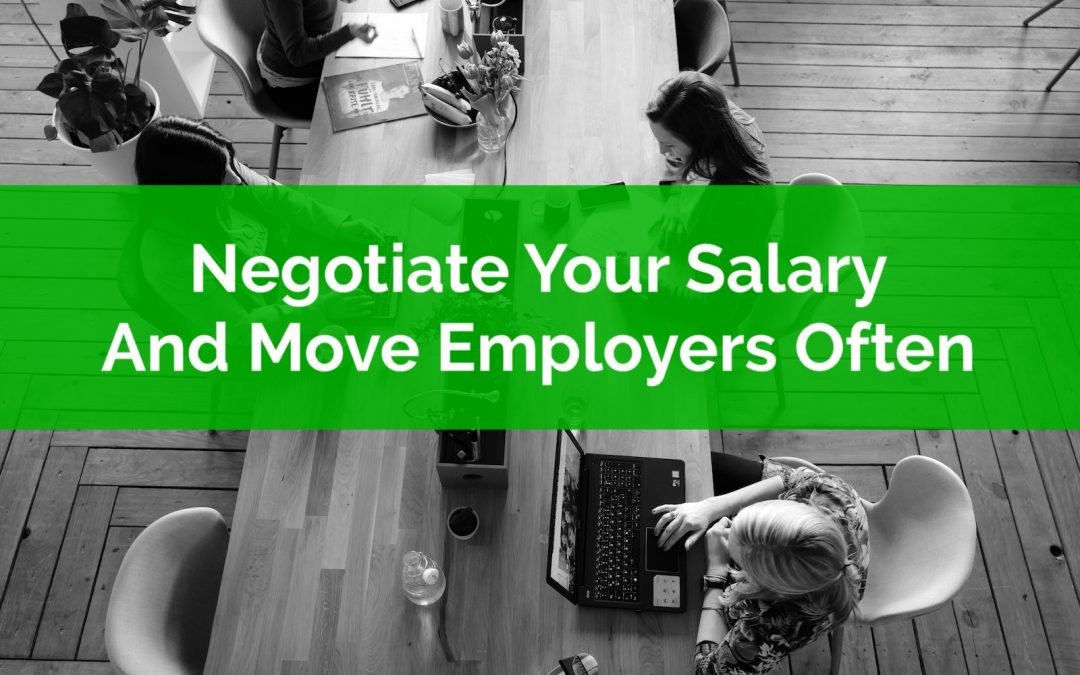 One of the most important pieces of a financial plan is income. Without an income it's simply impossible to achieve any financial goals. Plus, having a higher income makes financial goals significantly easier to achieve.
While expenses often get a lot of focus because they're entirely within our control, the fact is that without a certain level of household income it becomes much harder to save, invest, and still cover monthly spending.
This is why income, and specifically how income changes, should be an important part of every financial plan. Increasing income over time will make financial goals significantly easier to achieve, it makes debt payments a smaller proportion of net income, and it makes it possible to juggle competing priorities.
But unlike spending, income is unfortunately not completely within our control.
Increasing your annual income can be done a number of different ways. There are "side hustles", there are second jobs, there is semi-passive income from rental properties etc. etc.
But the best and easiest way to increase income is to get paid more for what you're already doing. You're already at work, why not get paid more for doing the same thing?!? No "side hustle" required. No extra work. No stress of rental properties and bad tenants.
Increasing income is quite common, especially in a persons early 20's and 30's. On average income increases 7% per year during this phase. Once we reach our 40's the pace of increases starts to slow down but those 15-20 years of steady increases can make a big difference.
How do you get salary increases of 7% per year (on average)? It takes a few things to make it easier, negotiating your salary is one, and unfortunately, switching employers often is another.
How impactful is increasing your income? Massive. In our example below, over a person's working career, it's equal to about $585,000 or 20,000 hours of extra work.
So, what would you prefer? Negotiating your salary every few years? Or putting in an extra 20,000 hours work (or about 10 years!)