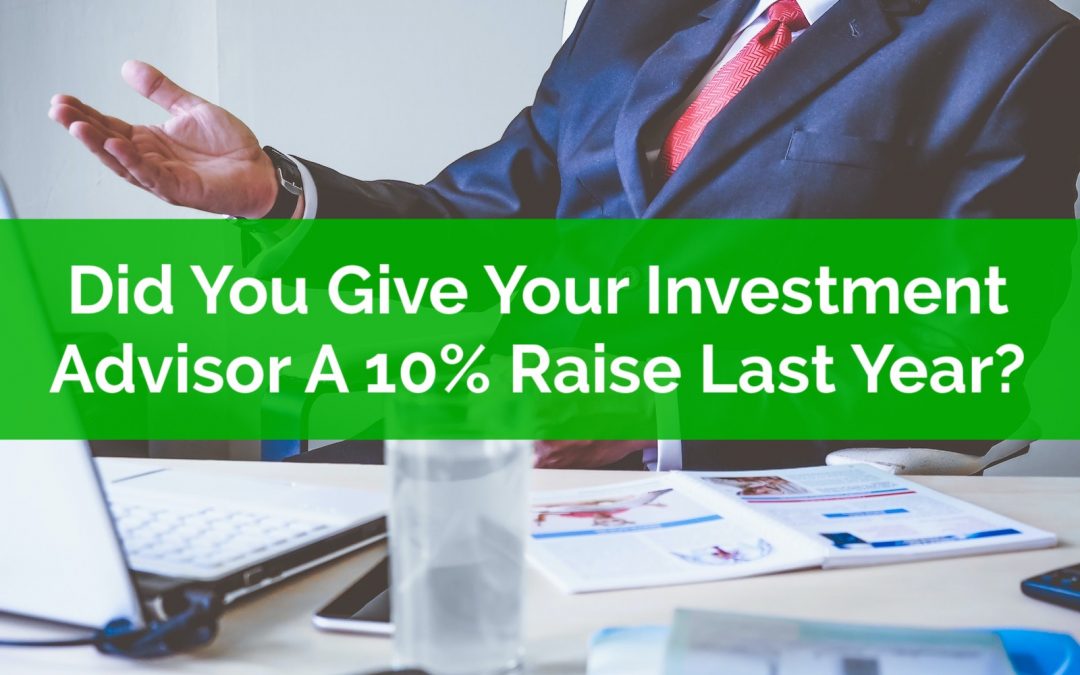 Did you give your investment advisor a 10% raise last year? How generous of you!
With many investment advisors and portfolio managers compensated based on assets under management (AUM), an increase in portfolio value translates directly into an increase in compensation.
Despite the tumultuous year, investment returns pulled off an incredible recovery and ended the year much higher. Bonds, Canadian equities, US equities, Global equities, all higher than the year before. If you were holding VGRO or XGRO (two all-in-one ETFs with an 80/20 allocation) your portfolio would have grown 10.89% or 11.42% respectively.
With investment returns of 10%+ year over year that also means investment advisors are being paid more in 2021 than in 2020. How much more? Well, if their investment returns matched the market then their fees would also increase 10%+ in 2021.
Although there are many forms of compensation, many investment advisors and portfolio managers make a percentage of the portfolios that they manage. This could be 1.5% to 2.5%+ for smaller portfolios, 1.0% to 1.5% for portfolios of $1M to $2.5M, and under 1% for large portfolios of $2.5M+.
If portfolio values are 10% higher year over year, then these investment advisors and portfolio managers just received a 10% raise!