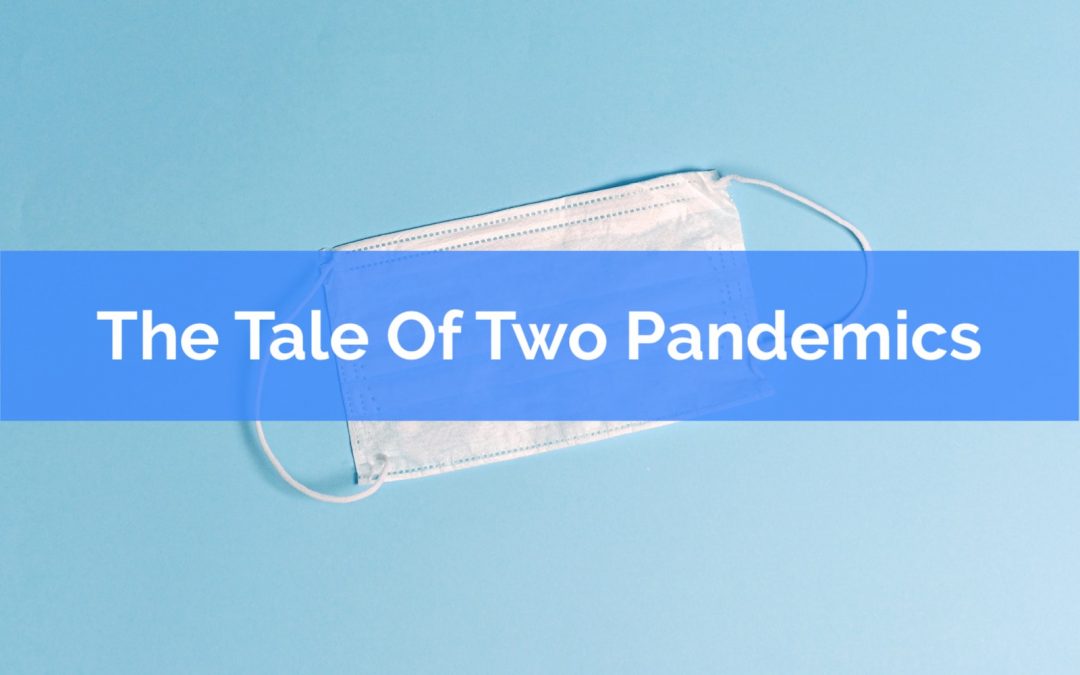 The global pandemic has impacted all of us differently, our personal finances have gone through many changes and some have "weathered the storm" better than others.
FP Canada, the board that governs the Certified Financial Planner (CFP) designation in Canada, recently came out with a survey called "The Tale Of Two Pandemics" and it highlights both the positive and the negative impact that the pandemic has had on our personal finances (more details on the survey results at the end of this post).
There are some troubling stats within the survey, for example 14% of those in Ontario have been forced out of the labor market, 21% have seen an increase in expenses, and 14% have seen a reduction in work hours/income.
But the survey also highlights the opposite side of the pandemic, many people have not experienced a job loss, or a reduction in income, or an increase in expenses over the course of the pandemic.
In fact, looking at the statistics, it looks like there is a large group of people that have not been affected by the pandemic at all, and another group of people who have actually benefited financially from the pandemic.
This is consistent with the conversations we're having with clients.
For those who have been fortunate enough to remain gainfully employed, for those who own a home or recently purchased a home, for those with a mortgage or other debt like student loans or HELOCs, and for those who are investing on a regular basis, the pandemic has actually improved their personal finances in a number of ways.
The pandemic has impacted us all differently, but for many people there have been one, two, three or more positive changes that may have actually improved their personal finances. As it turns out, this is especially true for those who had a financial plan already in place.
Here are some ways that a person's personal finances may have improved during the pandemic…