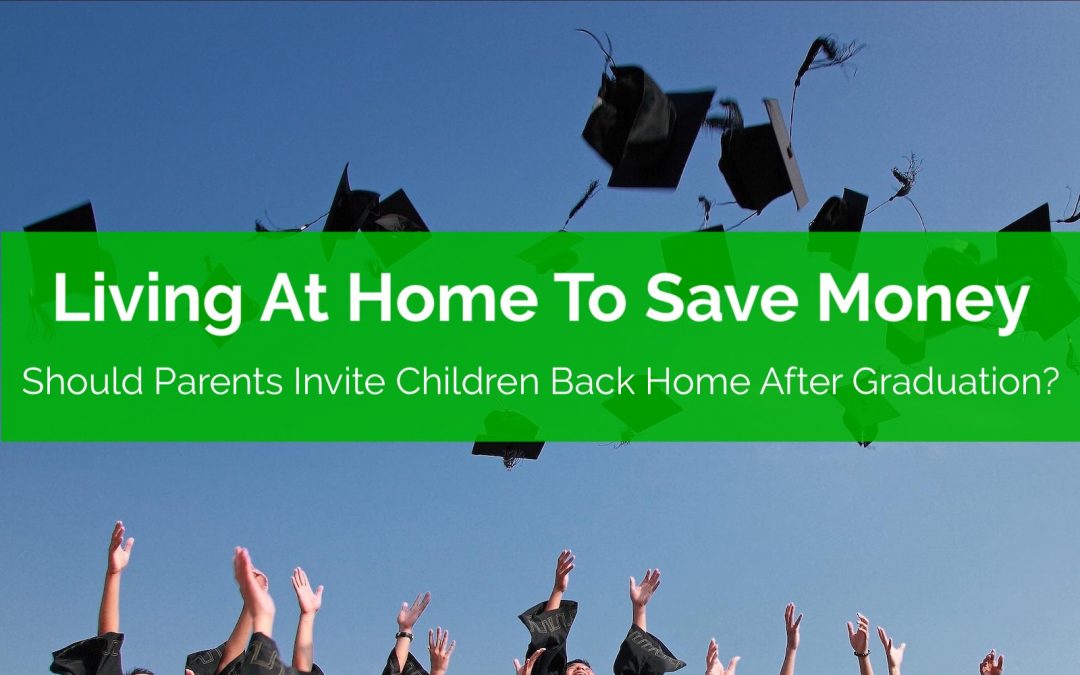 It's a challenging time for new graduates. The employment environment is difficult in many sectors/industries, plus the cost of rent and housing have outpaced inflation for years and years. It can feel very daunting to leave post-secondary when faced with mediocre job prospects and sky-high housing costs.
In some situations, the "bank of mom and dad" will step in and provide support. But, for the majority of families, that isn't an option.
So how can parents help provide new grads a "leg up" in this challenging time?
More and more parents are inviting their adult children back home for 1-2 years after graduating to help them save money and pay off debt.
It may not be a cash gift, but it can provide nearly the same advantage.
Living at home to save money is a strategy that is on the rise. Parents are encouraging their children to take advantage of this opportunity and more and more adult children are doing it.
Living at home after graduation creates the opportunity to save $20,000, $30,000 or $40,000+ in one year, an opportunity that may never happen again.
Living at home for 1-2 years provides a huge head start for a new grad. This head start can be used to pay down student debt, build an emergency fund, start investing, buy a house etc. etc.
But it's not all positive though. Living at home for a couple years also has risks. Without having a strategy in place it's very easy to succumb to pitfalls like lifestyle inflation etc.
Here's why parents should encourage their adult children to live at home for a couple years after graduation, and why new grads should seriously consider taking advantage.