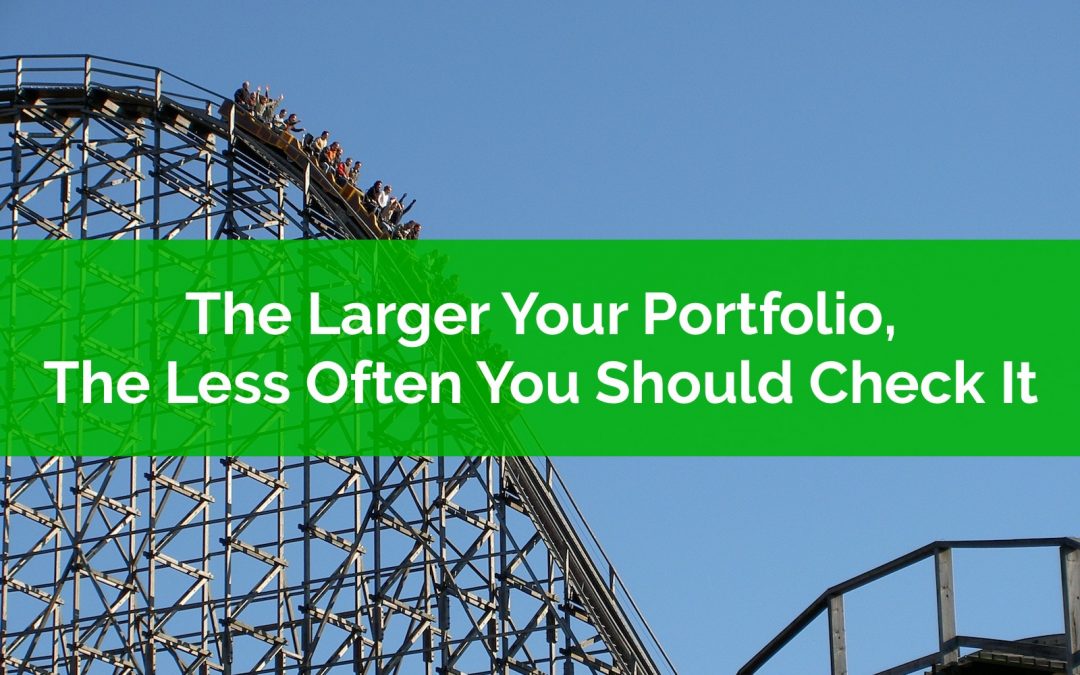 When it comes to financial planning we often focus on the numbers, net worth, debt, rate of return etc. But half of financial planning has nothing to do with the numbers. Half of financial planning is about behavior. It's about managing our behavior, our expectations, our emotions etc.
When it comes to personal finance, and specifically investing, we are often our own worst enemy. We make financial decisions based purely on emotion, often costing us more money down the road.
One of the most common mistakes we make is checking our investment portfolio too often. Investment portfolios are not something that should be checked daily or weekly (unless you're day trading, which is a whole other conversation)
Checking our investment portfolios has become even easier with online brokerage accounts and financial aggregator apps like Mint.
But… just because it's possible doesn't mean you should.
The problem with checking your portfolio too often is that we don't feel gains the same way we feel losses, even if they're worth the exact same amount.
The emotional impact of a $10,000 loss is more than the emotional benefit from a $10,000 gain. It's completely illogical, but that's how we feel. We experience the emotional impact of losses more than gains. We remember losses more vividly, and for a longer period of time than we do for gains.
This is a problem when it comes to investing. Even though a well-diversified portfolio should gain over the long-term, it will likely experience some big swings in the short and medium-term. By checking our portfolios too often we experienced all those gains and losses, and because we feel losses more than gains, the net effect is that we can feel a bit sad.
What we need to do is check our portfolio less often, especially for medium and large portfolios. Let me explain why…