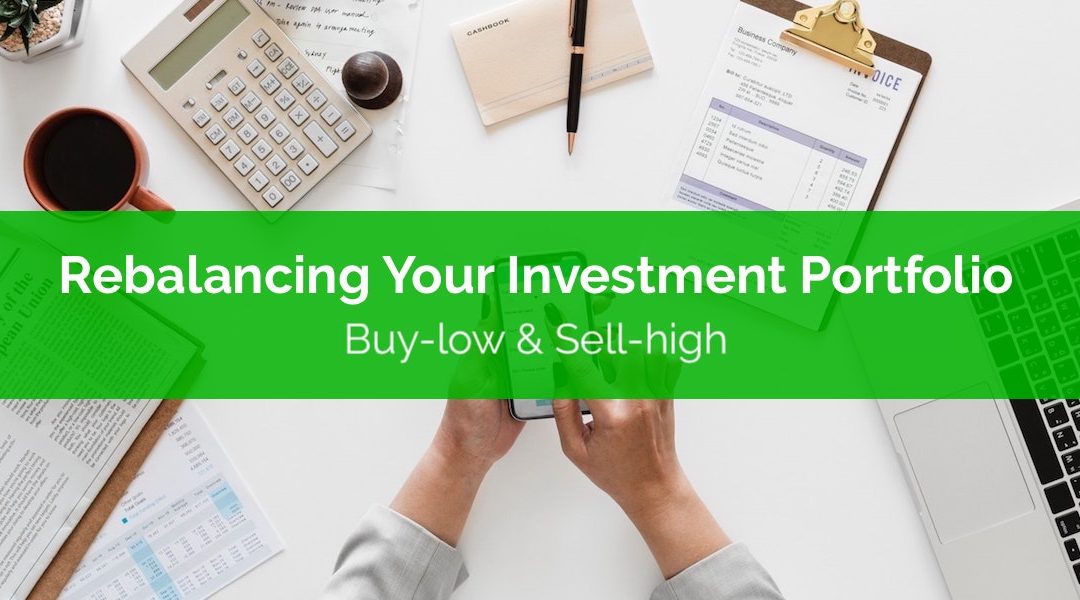 Rebalancing is one of those simple things that investors should do at least once per year. Rebalancing your investment portfolio can have a really positive impact on your long-term returns. Not rebalancing your portfolio can lead to some nasty consequences that we definitely want to avoid.
Rebalancing regularly will keep your portfolio's risk level on target. Rebalancing can also help you avoid a lot of behavioural biases that can impact investor returns. And good rebalancing rules will help you buy-low and sell-high (which is exactly what we want right?!)
For small, medium, or large portfolio's rebalancing should happen at least once per year. We rebalance three times per year in January, May and September. We do this as part of our tri-annual financial check-in. It's easy to do and very beneficial. Rebalancing your portfolio can help increase your long-term investment returns and at the same time decrease your risk.
We've had two major rebalances in the last 5 years. During the last large decrease in Canadian equities we had to sell bonds to buy Canadian stocks. And more recently, after a big increase in stock market values, we had to sell equities to buy more bonds. Now after the recent changes in the market we will probably need to rebalance our portfolio again.
Rebalancing is something we look forward to, we know that rebalancing is a good thing for the reasons listed below. When we rebalance it means our investment plan is working the way it should and it's a good indication that we're on track for our long-term plan.