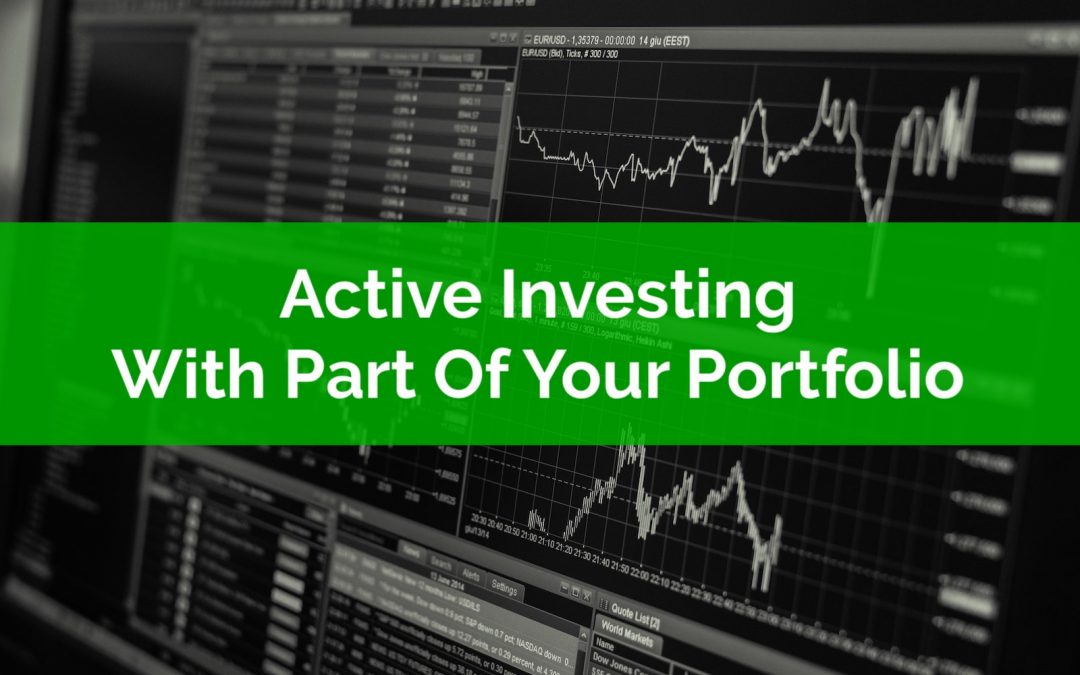 In general, there are two types of investing, passive investing, and active investing. Passive investing means purchasing broad index funds that will match market returns at the lowest possible cost. It means focusing on the aspects of investing that are directly in the investors control like investment fees, asset allocation, and diversification.
Active investing, on the other hand, means purchasing specific investments with the hope of outperforming the market over the long run. Active investing can be very appealing and very exciting, but it has its risks. When you're an active investor there is the possibility of beating the market return and growing your portfolio substantially over time, but there is also the possibility of losing everything.
The issue with active investing is that it generally doesn't deliver. After investment fees, time, effort etc., the active investment portfolio typically does not outperform the market. In fact, individual investors are known to be very poor active investors, trying to time the market, putting all their eggs in one basket, taking on too much risk etc. etc.
As we'll see, even the pros don't have a great track record with active investing. Over a long period of time the majority of actively managed funds fail to outperform their passive peers.
Despite the risk of lower returns, active investing is still very appealing for many investors.
So how do you get the benefit of passive investing with its low fees, high diversification, more consistent returns, and still have a bit of fun with active investing?
The solution is to allocate a small portion of your portfolio to active investing. Basically, the idea is to create your own personal "hedge fund" with a portion of your portfolio. It's a small amount of money which can be more actively managed without risking your entire nest egg. But how do you do this properly and without risking the rest of your portfolio?