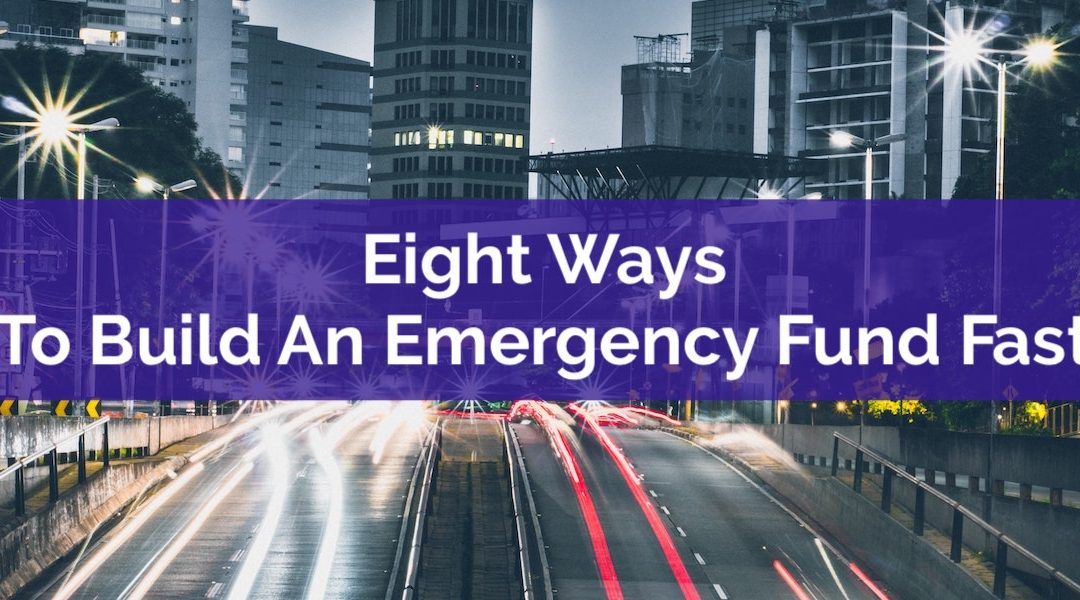 Emergency funds are great. There are lots of reasons why you should have an emergency fund. Financial emergencies happen all the time. It could be an unexpected car repair, the deductible on your home insurance, or something really terrible, like dropping your iPhone and it shattering into a million pieces.
The common recommendation is to have between 3 and 6 months of living expenses in your e-fund (more if you have variable income or work in an industry known for layoffs).
But saving 3 to 6 months of expenses can seem daunting. Even saving up just one month of expenses in your emergency fund can take a very long time if you're just making ends meet.
Don't get discouraged, emergency funds are great, even small ones. Having just $100 in a savings account can make a huge difference.
If it seems like it's taking forever to reach your e-fund goal, and you want to build your emergency fund faster, then try one, two, or all eight of these ideas to help boost your e-fund quickly.