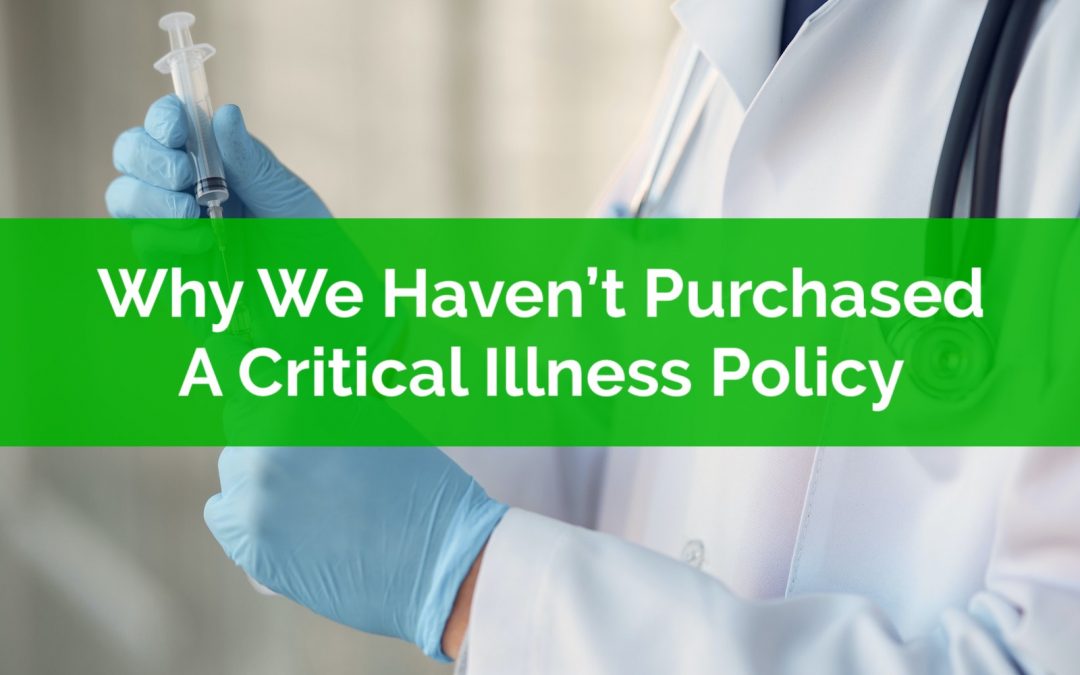 Critical illness insurance is a unique type of insurance that will provide a lump-sum payment in the event of a critical illness. What is unique about critical illness insurance versus other types of insurance is that it is VERY specific about what is covered.
Unlike disability insurance, or life insurance, a critical illness policy has some very specific criteria that need to be met before benefits are paid out. While many people may feel that their illness is critical, a critical illness policy doesn't actually cover many common illnesses but only specific "critical" illnesses.
The idea behind critical illness is good. It can provide financial support during a difficult period of time. A time that may see a decrease in income or an increase in expenses. It helps provide financial support during an unexpected and potentially life changing period.
But despite the benefits we've personally decided not to purchase a critical illness policy. We made this decision for a number of different reasons, which I'll touch on at the end of the post, but first let's review what a critical illness policy is and what it covers.
Warning: This is not insurance advice. These are my own opinions about critical illness insurance and shouldn't be considered insurance advice. If you're unsure if critical illness insurance may benefit you then you should speak with an independent insurance advisor.