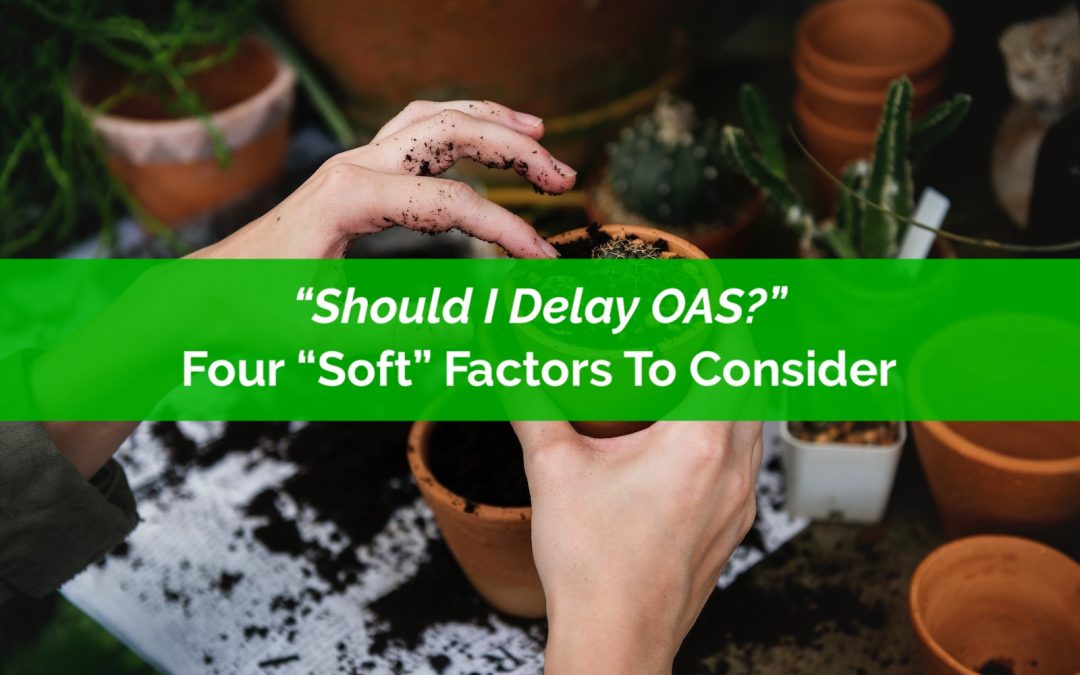 "Should I delay OAS"?
This a common question that gets asked during a financial plan. Along with CPP payments, OAS payments will increase the longer you delay them. This creates a big incentive to delay both OAS and CPP.
Delaying OAS until 70 can lead to monthly OAS payments that are 36% higher than at age 65. This can make delaying OAS, as well as CPP, very appealing to soon-to-be retirees.
That being said, even though receiving the maximum OAS benefit sounds appealing as a retiree, the decision to delay OAS needs to include many factors, some of them are "soft" factors that have nothing to do with the financial breakeven.
OAS benefits are significant for retirees. A retiree with over 40-years in Canada between age 18 and 65 can expect to receive over $7,000 per year in OAS benefits. A couple can receive over $14,000. This makes OAS benefits an important component of any retirement plan.
But OAS benefits have one unique factor that makes the decision to take OAS at 65, or delaying OAS until 70, much more difficult, and that is the clawback. Officially called the OAS recovery tax, this clawback is 15% of every dollar earned above a certain threshold. Above this threshold, the OAS recovery tax takes $0.15 from every $1 of income until OAS is gone.
When we consider the impact of this recovery tax it may make delaying OAS very appealing in certain situations. In this post we'll look at some of the soft factors to consider when deciding whether or not to delay OAS.