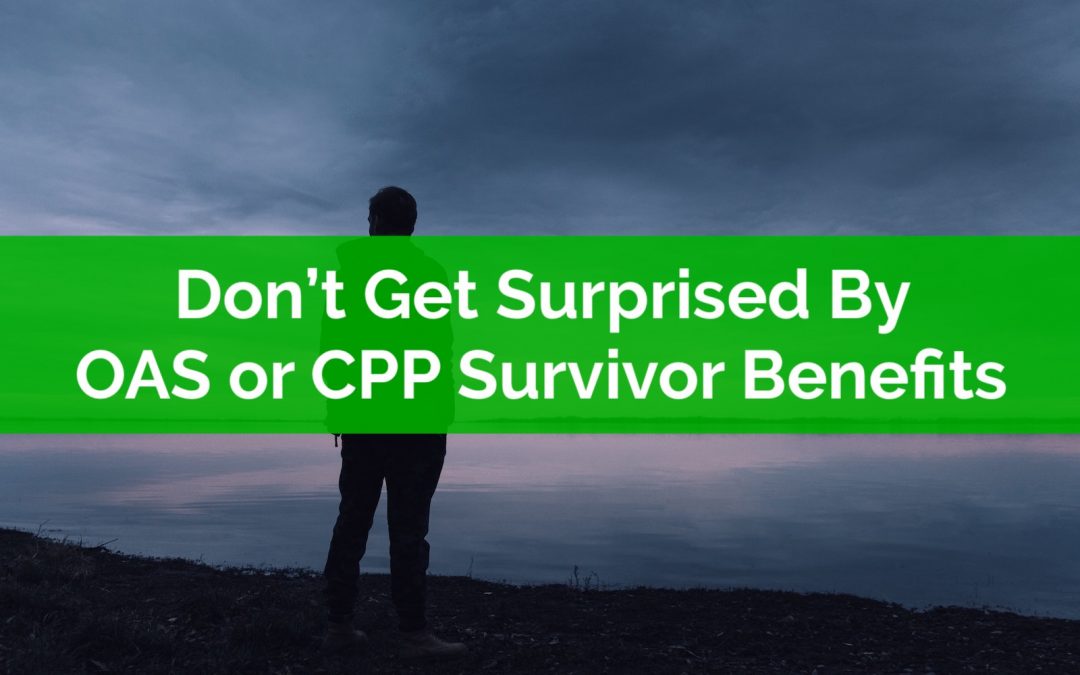 For many retirees, CPP and OAS make up a significant portion of their retirement income. A disruption to either of these income sources can be very stressful. Even more so because this disruption follows the unexpected death of a partner or spouse.
Many retirees may not realize, but OAS and CPP survivor benefits are significantly reduced, anywhere from a 40% reduction to a full 100% reduction!
For lower income households, pension benefits like CPP and OAS can provide 50%-75% of their retirement income. For very low income households, CPP and OAS, when combined with other low-income benefits like GIS, can easily make up 100% of retirement income for some couples. Losing these benefits can be a big change to their retirement plan.
Even for higher income households, who may have significant assets in either RRSPs or TFSAs, it's not uncommon for CPP and OAS to make up 25%-30% of their retirement income.
A disruption to this income can be devastating for some retirement plans, and what many people may not realize is the extent to which some of these benefits can be reduced when a partner passes away.
Although difficult and unpleasant to even think about, the impact of a partner passing is an important consideration for many retirement plans. It's important to understand what changes there might be to both retirement income and retirement spending if the unfortunate were to happen.
For some plans, those which have a large amount of investment assets, the risk is smaller. Investment assets inside RRSPs and TFSAs can be transferred through spousal rollovers with no tax consequences. So, the disruption to these plans may be smaller.
But for most plans, the risk and disruption of an unexpected death can be quite large, especially in certain circumstances. In the worst-case scenario, the loss of CPP and OAS combined can represent more than $20,000 per year in lost retirement income!