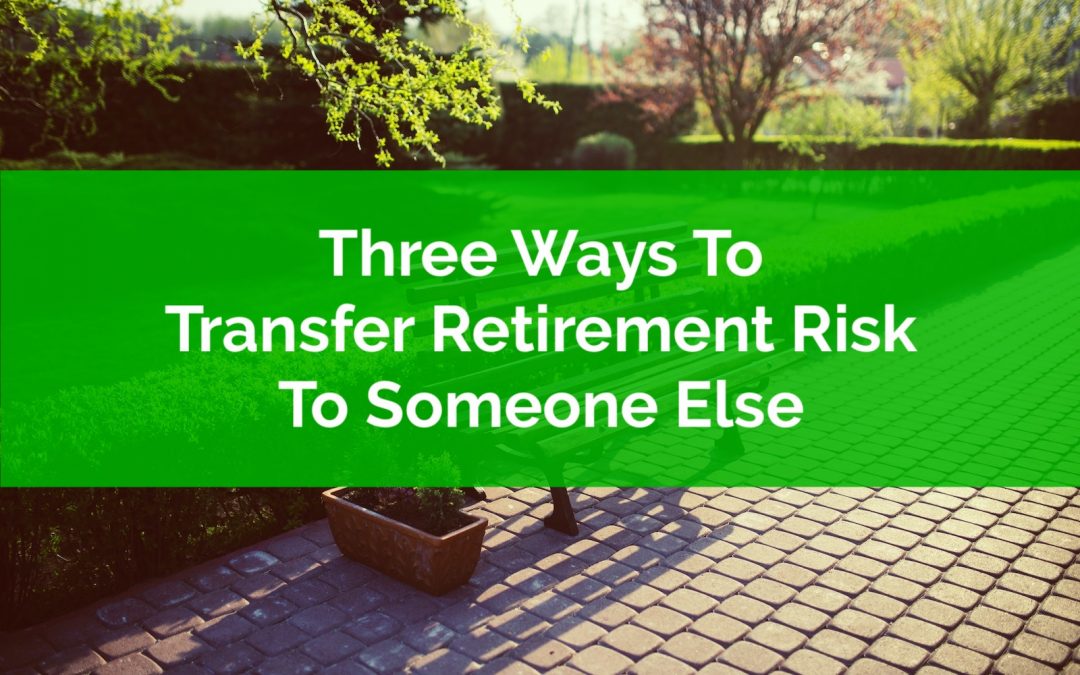 Retirement is full of risk. There is longevity risk, spending risk, health risk etc. But two of the largest risks in retirement are investment risk and inflation rate risk.
What if you could transfer some (or all) of that risk to someone else? That would make retirement that much more enjoyable, less to worry about and less to stress over. There would be more time to enjoy retirement itself rather than worry about retirement finances.
The problem with risk is that it's hard to understand and hard to quantify. We're pretty bad at assessing risk and probability. We might look back at the accumulation phase and think that we can manage the emotional impact of investment risk and inflation risk. After all, we've been managing those risks for 30-40+ years before retirement, why would that change in retirement?
The difference during the decumulation phase is that those risks are exacerbated by annual investment withdrawals. In retirement, these withdrawals, necessary to support retirement spending, multiply the effect of fluctuations in investment returns and inflation rates.
During the accumulation phase, investment contributions help reduce the impact of fluctuations (dollar cost averaging is a big benefit during accumulation). During the decumulation phase however, investment withdrawals multiply the impact of fluctuations.
As you'll see below. The based on historical standards, the variation during the accumulation phase is nothing compared with the variation that's possible during the decumulation phase.
So, transferring retirement risk to someone can become quite appealing when transitioning into retirement. It can help reduce that variation. Transferring even a small amount of retirement risk to someone can significantly improve peace of mind. Plus, it can help create a "floor" of retirement income that is virtually guaranteed.