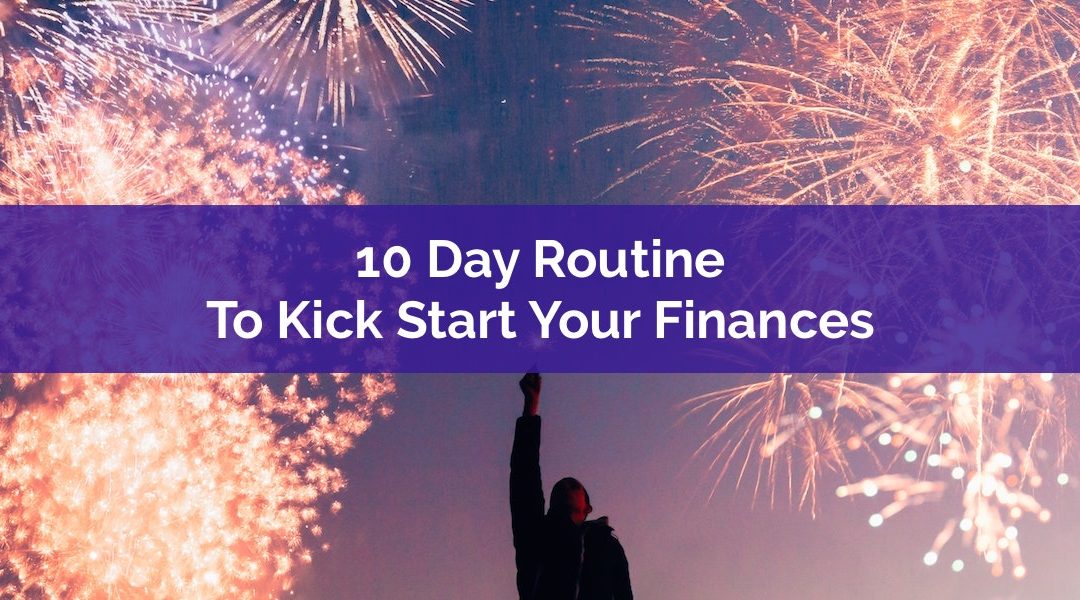 It's the new year! Time to kick start your finances!
This ten day routine will help you shift your finances into high gear. This routine is aggressive, ambitious, and a bit challenging. This routine will cover all the basics of a good financial routine. Having a routine for your money is one of the best ways to improve your finances this year.
If ten days seems like too much (and it probably is!) then consider spreading these steps over ten weeks or even ten months to make things a bit easier. The key is to find a pace that works for you. It's better to take a bit more time if it means you'll stick to your new routine.
If it seems daunting then consider pairing up with a friend, co-worker, or getting the help of a financial coach. At PlanEasy we offer custom financial coaching & advice for our clients. As a new client, we'll create a 12-month program tailored specifically to you and your goals. If you struggle with your financial routine then a bit of coaching & advice might be exactly what you need to improve your finances this year.