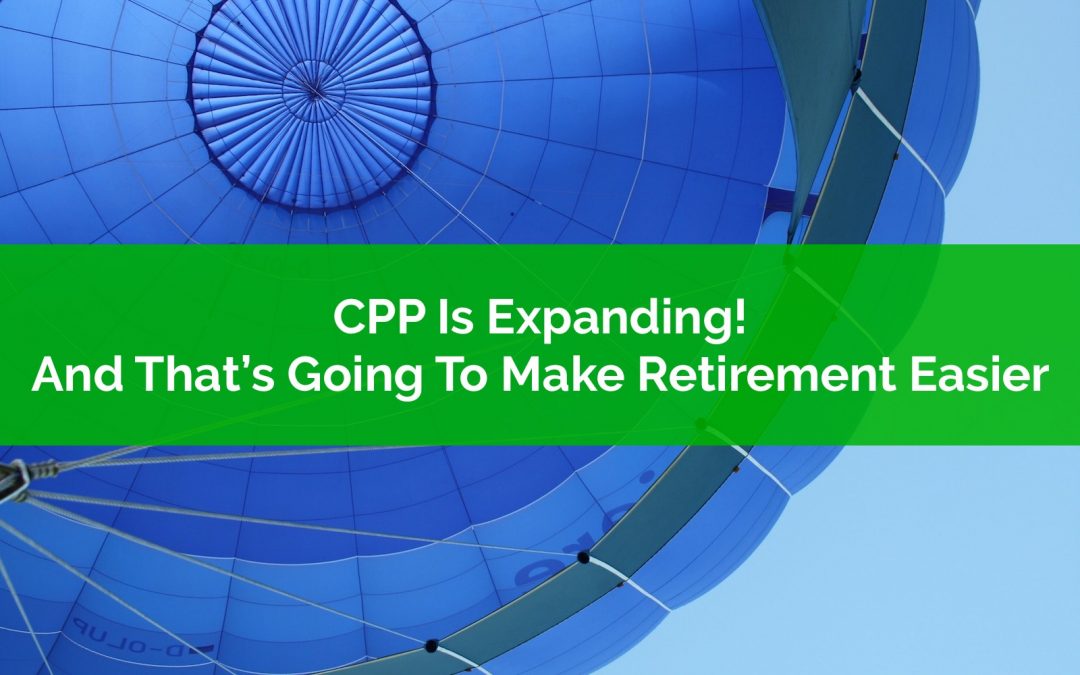 The Canada Pension Plan is expanding this year and that's going to make retirement easier in the future. This expansion is part of a multi year effort to increase the size of CPP payouts in the future. The increased CPP benefits will make retirement easier for many people. It will mean less personal savings are needed for retirement and if you continue to save at the same rate as today you might actually be saving too much!
CPP is one of the best pension funds in the world. Actuaries have stated that CPP is solvent for 75+ years. That means anyone contributing to CPP now has very little to worry about when it comes to future CPP payments.
Despite Canada Pension Plan being one of the best pension in the world I still come across comments from people who are negative about CPP and OAS. They prefer not to count these retirement pensions in their financial plans. Instead they prefer to save more for retirement.
While I understand the desire to be prudent, this line of thinking makes things more difficult than they need to be. Retirement pensions like CPP and OAS provide an enormous amount of retirement income and ignoring them just means you have to save more.
Ignoring CPP and OAS is like running in a windstorm with a parachute tied to your back!
Why add that extra resistance when it's already hard enough to save for retirement?!?
The good news for many people is that CPP enhancement will now fund even more of their retirement. Future CPP payments will make up an even higher % of retirement income. Before CPP reform the original goal for CPP was to cover 25% of earnings (up to the max) but with CPP enhancement the goal is to increase this to cover 33% of earnings (with a higher max too!). The result is that CPP payments will be up to 50% higher in the future!
This expansion will happen in two phases and the impact on your financial future will depend on how much you're earning today and how long you'll contribute under the new rules.
Unfortunately, if you're retiring this year you won't see much of an increase. But if you're retiring in the next 5, 10, 20+ years you'll likely see your CPP payments increase anywhere from $1.44/month up to $500+/month depending on timing and contributions! That's an extra $6,000+ per year at age 65 or $8,500+ per year if delayed to age 70! And double that for couples!
The new Canada Pension Plan expansion won't impact everyone equally, some people will gain more than others. Let's look at the two phases of the expansion and how it will impact us.