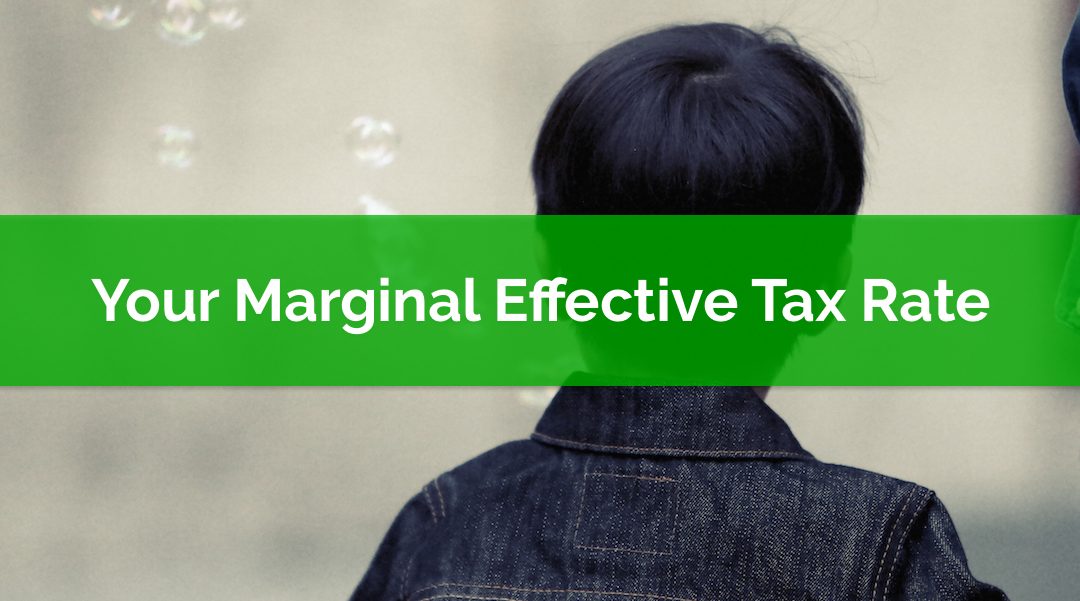 Did you know? Your marginal effective tax rate could be as high as 60-70%?!?
You might be thinking….
What is a "Marginal Effective Tax Rate" anyway, and why is it so high?!?
Well….. let's start with a term you might be more familiar with, your marginal tax rate (no effective).
You marginal tax rate is how much tax you pay on the next dollar you earn. For high income earners this can be above 53%. For the next $100 they earn, $53 goes to taxes and only $47 goes in their pocket.
Thankfully, with our progressive tax system, low and moderate income earners pay a much lower rate, typically in the 20% to 40% range depending on their income. This means a low or moderate income household will only lose $20 to $40 of the next $100 they earn to income tax.
Your marginal effective tax rate is your marginal tax rate plus the claw back from government programs. These claw backs are based on your net income and work much the same way that income tax does, the more you earn, the more of your government benefits get clawed back.
This is a very important consideration when planning your finances. For some low and moderate income households these government claw backs can exceed 30%. This can push Marginal Effective Tax Rate (METR) over 60%. That means $60 of the next $100 they earn will be lost to taxes and claw backs!!!
For example, a family with two children (my situation) who is earning ~$50,000 per year will lose 32.5% of the next dollar to claw backs and 29.7% to income taxes. Their combined marginal effective tax rate is 62.2%!
A family of four earning $50,000 can easily have a marginal effective tax rate that is higher than a single person earning $220,000+.
Two things greatly affect METRs, marital status and children. These two factors affect government benefits the most so in this post I'll look at how different family situations can affect your METR and I'll show you in detail how I calculated the METR for my family, including the income level where each government benefit gets clawed back.