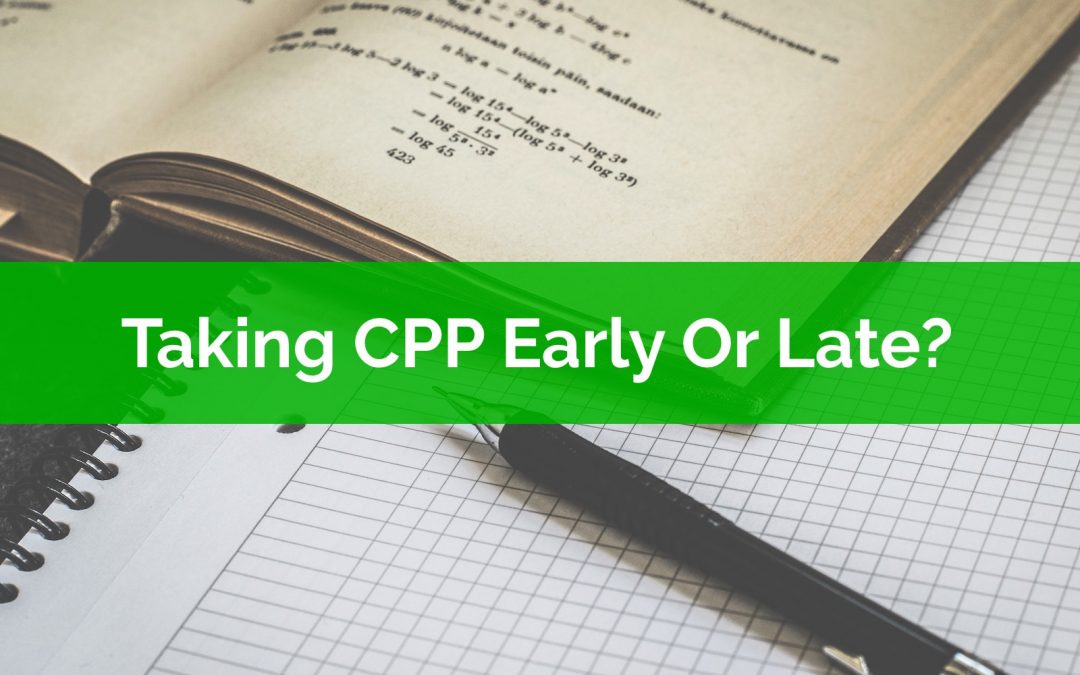 Should you take CPP early or late? Are you considering taking CPP early? Are you wondering if you should delay? Should you take it early at age 60? Should you wait until regular retirement age at 65? Should you delay until age 70, the last date possible?
When to start taking CPP is just one of the many difficult decisions soon-to-be retirees face as they approach their retirement date.
It's a big decision, and like many financial decisions there are many aspects to consider when deciding when to take CPP.
When a soon-to-be retiree is deciding to take CPP early or late there are both financial considerations as well as non-financial considerations to weigh.
Taking CPP late can provide a financial benefit if you plan to live past a certain age. This is a number and it's easier to evaluate but it's based on longevity, which is a big unknown.
Taking CPP late also has non-financial considerations. There are "soft benefits" to delaying CPP. Depending on how much you value these soft benefits they can be worth quite a bit as well.
Even when two people have the exact same financial situation, they may choose different times to start CPP simply due to these longevity questions and soft benefits.
When deciding to take CPP or delay its first important to get basic understanding of how CPP works and how CPP payments change each year as you delay.