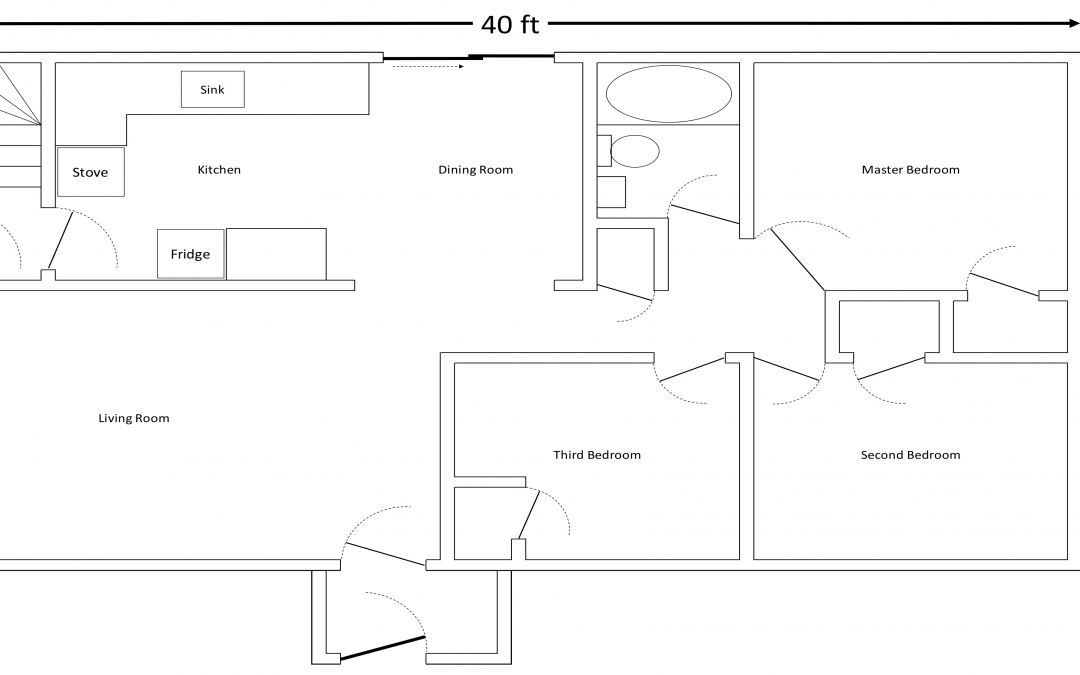 Living small is a great way to save money. Today we've got a guest post on 1500 Days To Freedom about how our family of four lives in just 1,000 square feet.
1500 Days To Freedom is a blog written by Mr.1500 (he blogs anonymously). The blog is about his family's goal to achieve financial independence by amassing $1,000,000 of investments in just 1500 days. Check out our guest post about living small and please make sure to check out the rest of the site too!
In the guest post you'll find a detailed layout of our house. We live in a three bedroom bungalow that measures just 40ft by 25ft. We have a full size kitchen, living room and dining room but our bedrooms range from just ~80 square feet to ~120 square feet.
We chose to live small for many reasons, all of which are covered in the post, but one important reason was that it lets us save big. Our annual housing costs are approximately $15,000 lower than other family homes in our area.
Living small also allowed us to buy a house in a great location. This helps us save big on transportation every year.
In total, for both housing and transportation, our annual budget is only $13,220 per year.