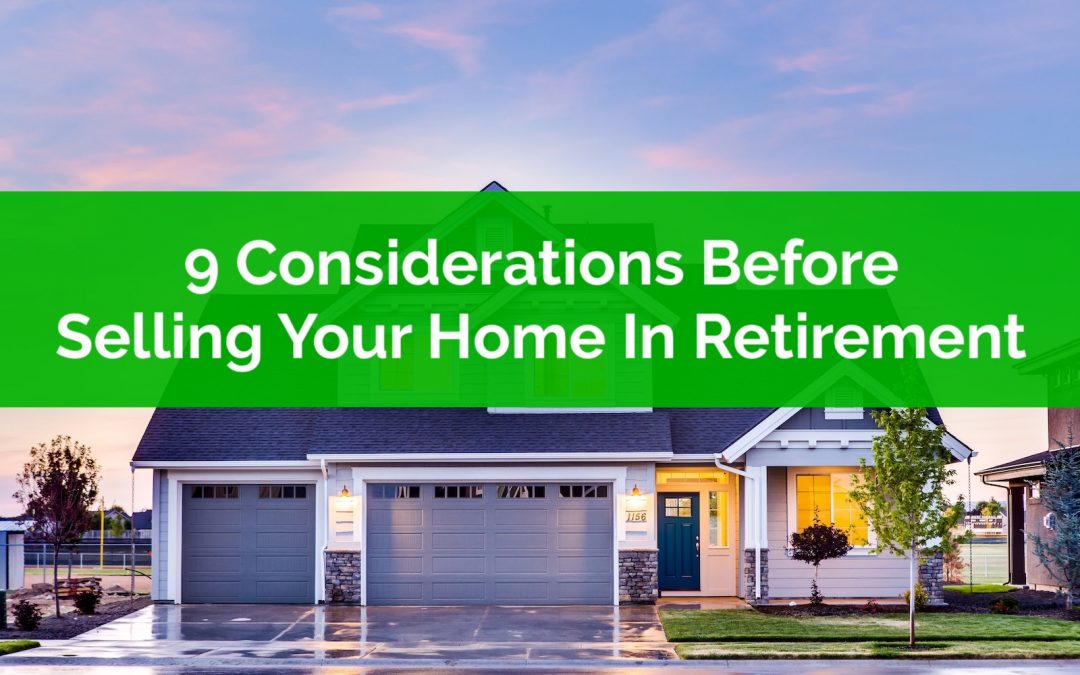 The largest financial transaction you will ever make is selling your home in retirement. Selling your home in retirement comes with a number of important considerations.
In this blog post we're going to touch on 9 important things to consider when selling your home in retirement.
Selling a home in retirement can be a core part of many retirement plans. A sale usually takes one of three forms…
– Sell and rent
– Sell and downsize
– Sell when entering long-term care
Often the plan is to hold the home throughout retirement, but it can still be used as a "fall back" asset if necessary. Even if there was never a plan to sell the home, it can still be used to help fund long-term care costs in late retirement.
Each situation above has its unique circumstances but, in all cases, there is a major transaction taking place. So, before you put up the 'for sale' sign in retirement there are a few important considerations to highlight.