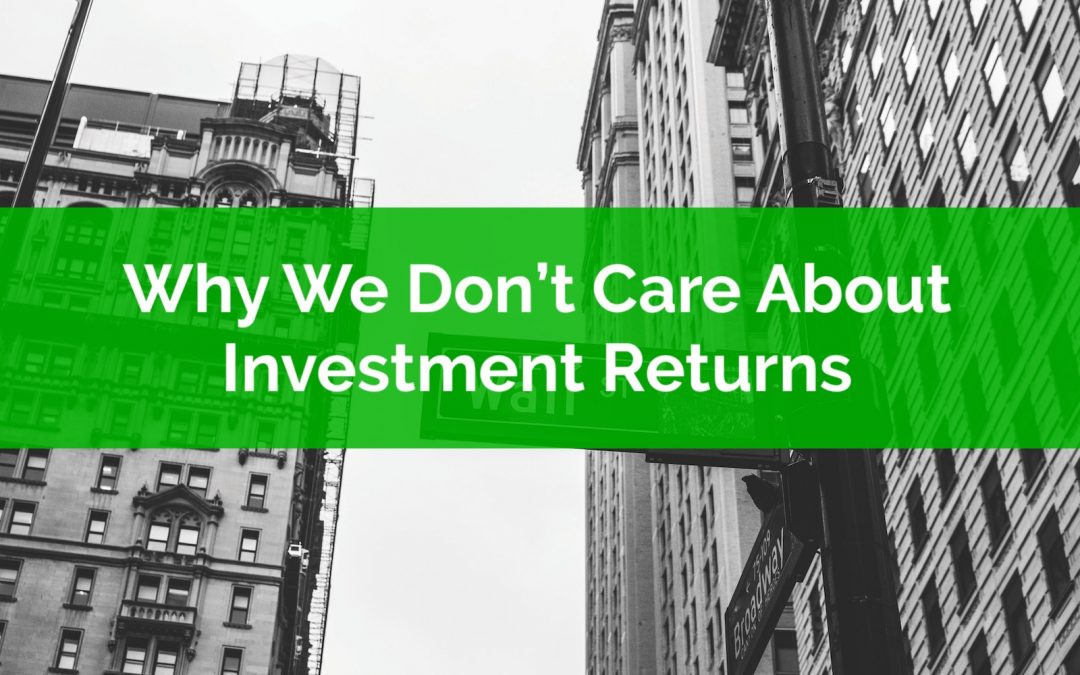 This is the time of year when everyone starts talking about investment returns. It's been a wild ride and just months ago it would have been difficult to imagine reaching positive investment growth year over year. With the incredible ups and downs of this year, investment returns are bound to be in the headlines over the next few months.
For some people, investment growth is an important metric. They care about time weighted returns, money weighted returns, and breaking down their year over year growth by geography, sector, and even individual investments.
We, however, don't care about investment returns.
In fact, I couldn't tell you what our year over year returns have been this year or in past years. The only way we'd know is because our discount broker likely tracks that for us. Otherwise it's just not a personal finance metric we put much value in.
Of course, we do care about long-term returns, but we don't care about year over year returns, and here's why you shouldn't either…