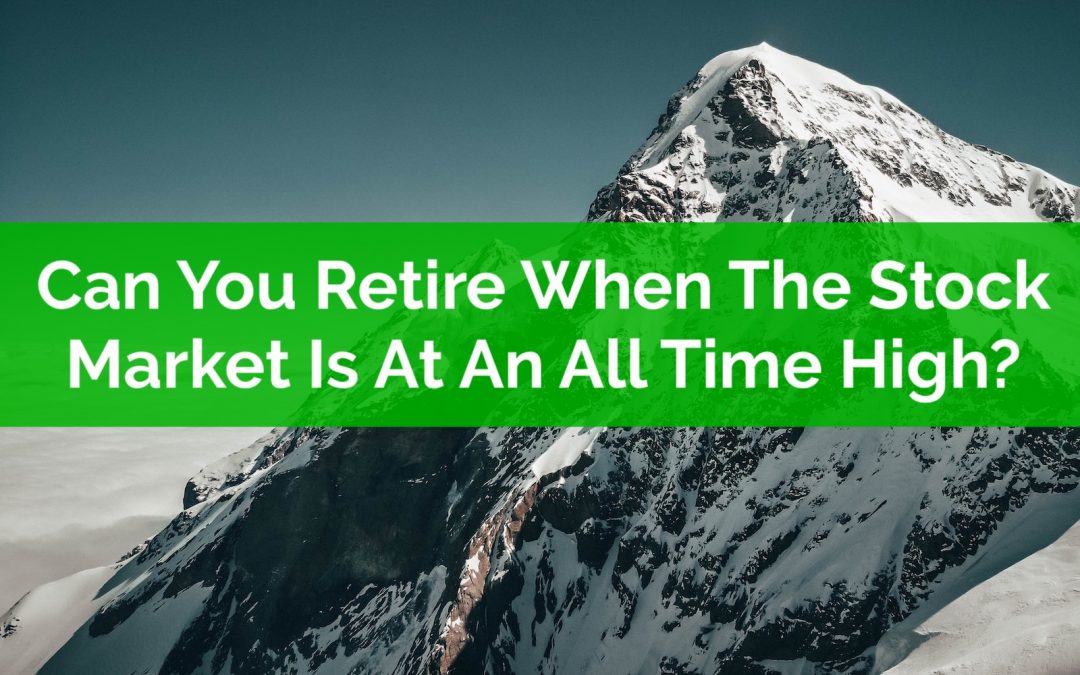 Can you retire when the stock market is at an all time high? For many soon-to-be retirees this is an important question. It can be extremely nerve-racking to "pull the plug" and leave a stable income when investment values are at their peak.
But is this really a concern? Is it bad to retire when markets are at an all time high?
For many soon-to-be retirees, their investment portfolio will make up an important part of their future retirement income. Even retirees with a pension or full CPP/OAS will often have a small investment portfolio to support additional spending in retirement.
Many retirees worry about retiring at an all time high. They worry about a large decline in investment values soon after retirement. They believe this will dramatically impact their retirement plan. But is this concern justified? Or is this one of those biases that we're all susceptible to?
Working for a few additional years would certainly help solidify a soon-to-be retirees financial plan, but at what cost? That lost time can never be recovered and could represent some "prime retirement years". That income may also never be needed if everything goes to plan.
As it turns out, we're actually at an all time high quite often, and the impact of retiring at an all time high isn't even close to what we'd assume…