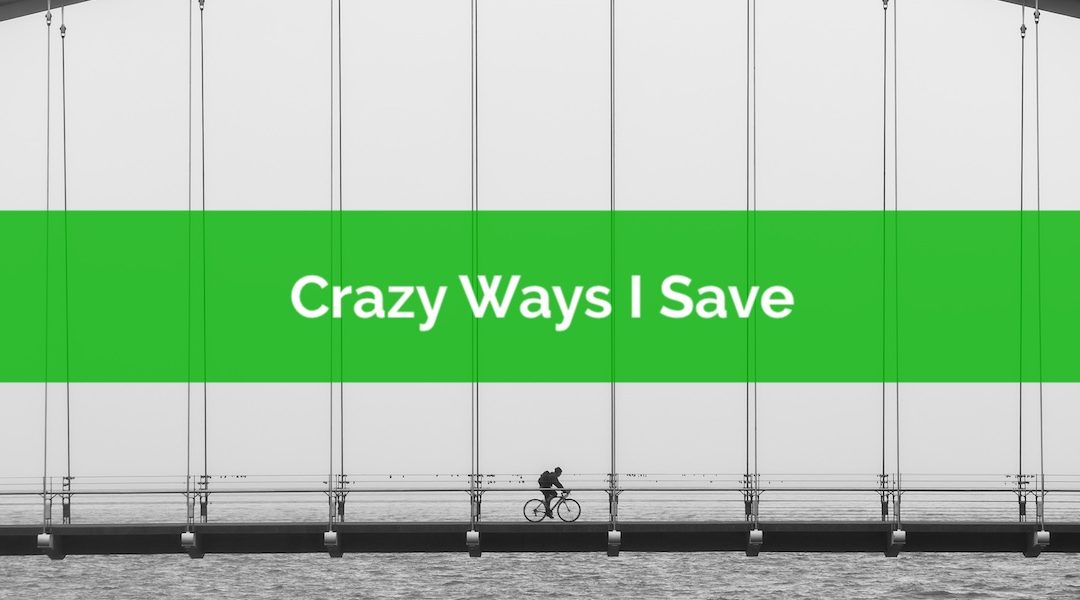 Saving money is a very personal thing. Everyone values things differently. You and I each have our own personal values. What we like. What we dislike. Even if we have the same income and live in the same area we're still going to have very unique budgets because we value things differently.
Take me for example. I value time and freedom. I value time with my family and friends. I value the freedom to choose how I spend my time. I value these things more than other things and I'm willing to make sacrifices to give me more time and freedom.
My budget reflects what I value. I save money on things that I don't value and I spend money on things that I do. Some things I choose to save money on might seem crazy to you, or it might seem normal, it all depends on what you value.
I'm going to share with you five crazy things that I like to do to save money. Depending on what you value, you might I'm absolutely insane, or you may think I'm completely normal.
What crazy ways do you save money? What do you value? Make a comment at the end of the post.