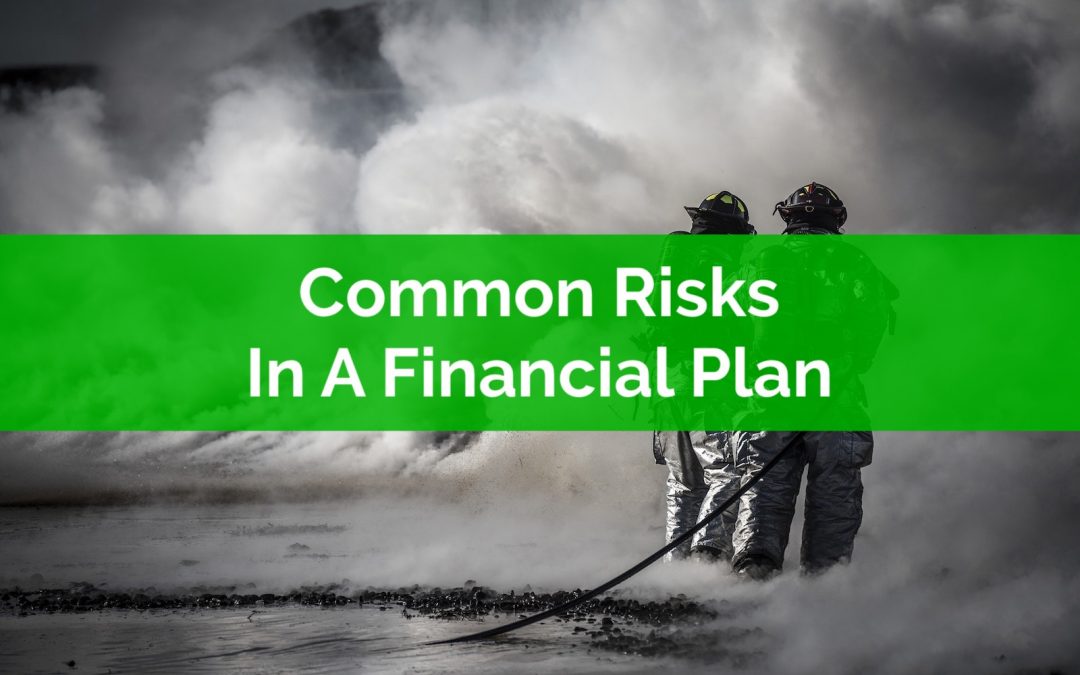 No financial plan is immune from risk. No amount of planning is going to eliminate risk entirely. In fact, there are many common risks in a financial plan that may cause issues down the road. What we need to do is identify what types of risk a financial plan may face and find ways to reduce risk or mitigate it where possible.
When we talk about risk we naturally assume that means investment risk. While this is one common type of risk, there are also many other risks we need to watch out for.
A lot of these risks can be reduced or sometimes even eliminated with proper planning. For each major type of risk below, we've highlighted a few ways to help mitigate the impact it may cause. But even with these tips, its usually impossible to eliminate risk entirely.
A financial plan will typically cover 30-50+ years. Over this time span there are many unknowns that may occur. A good financial plan will be flexible enough to absorb these unknowns and still be able to reach the same goals with only minor tweaks.
This flexibility is important. It's impossible to eliminate all risk. It's very likely that even the best laid plans will experience some disruption along the way. Having some flexibility, and knowing where that flexibility exists, will help reduce the stress and impact if the unfortunate were to happen.