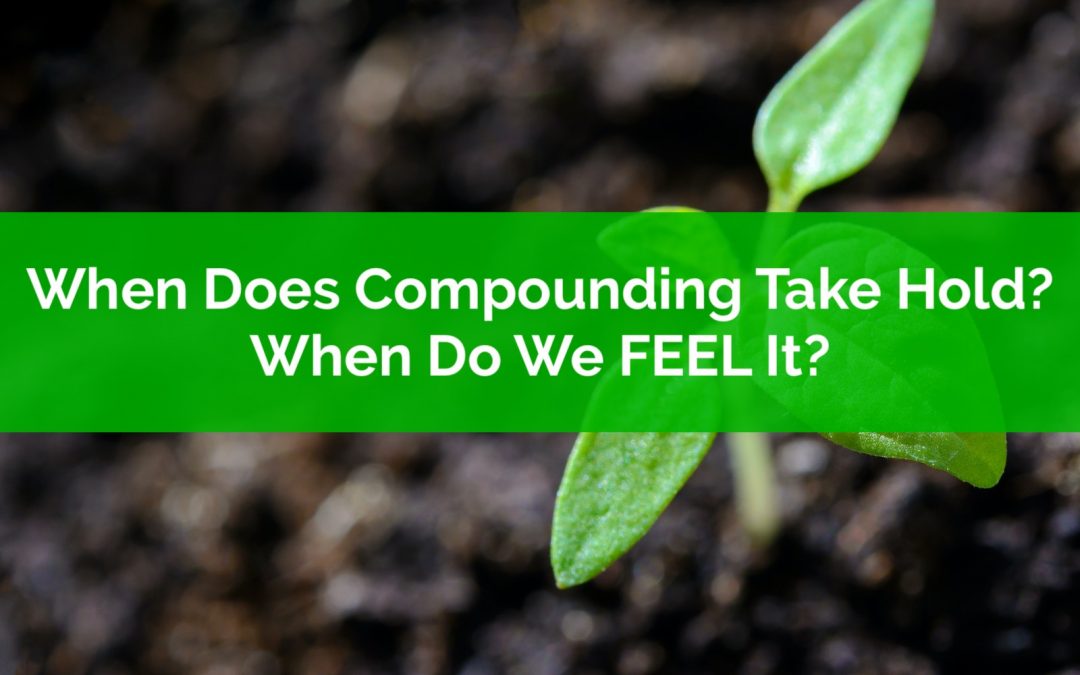 Technically compounding begins with the first dollar, but when does compounding exactly take hold, when do we really start to FEEL the effect of compounding?
Compounding is almost like magic. It turns even the smallest amount of money into millions if given enough time.
Ben Franklin bequeathed $2,000 to the cities of Boston and Philadelphia in his will BUT with the stipulation that they could not draw on the investments for 200-years. The original amount has compounded over 200-years from $2,000 to $6.5 million!
But do you have to wait for 200-years to feel the effect of compounding? Definitely not.
The effect of compounding can be SEEN almost immediately but to really FEEL the effect of compounding takes at least a few years, plus, as well see below, it also depends on the rate of investment return.