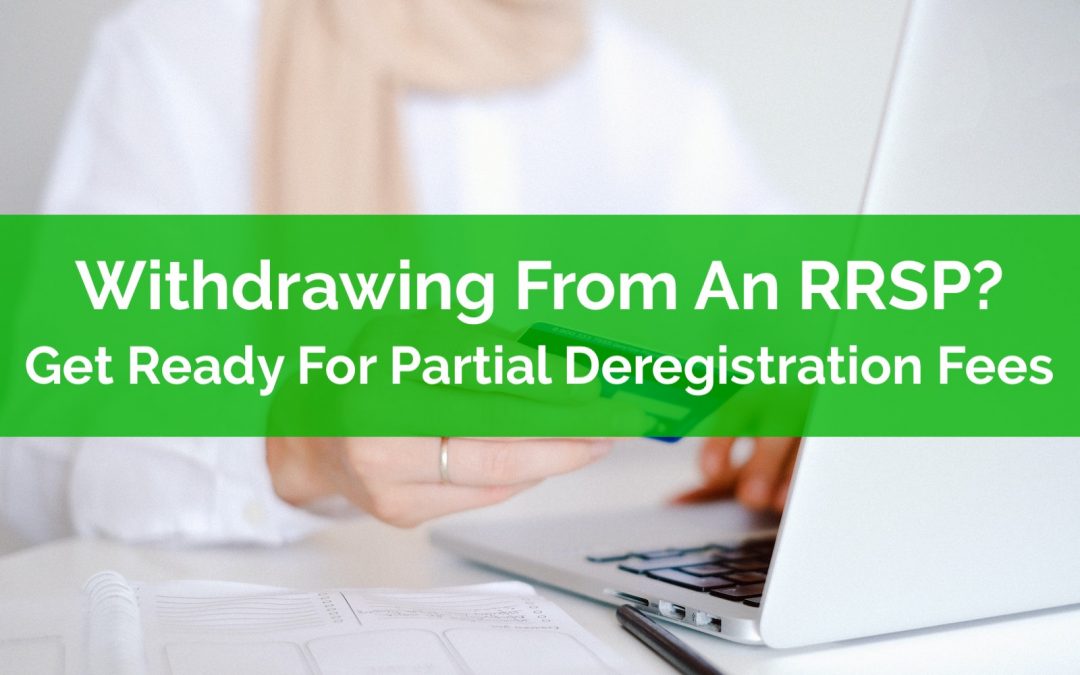 For those in the accumulation phase of their financial plan, withdrawals are not even on the radar yet, they're entirely focused on contributions.
But for those getting close to retirement and the decumulation phase, their mindset starts to shift from contributions to withdrawals. They've been adding to these accounts for so long that they're probably now wondering "how do I get my money out?".
One unexpected realization people often have as they enter the decumulation phase is that it costs money to withdraw from an RRSP, sometimes a lot of money.
That's right, withdrawing from an RRSP costs money. There is typically a fee charged on every RRSP withdrawal. These RRSP withdrawal fees are called "partial deregistration fees" and they can range anywhere from $50 to $100+ depending on the financial institution.
Finding out about these partial deregistration fees is a shock for those entering early retirement and for those who aren't aware that these fees exist… or how to avoid them.