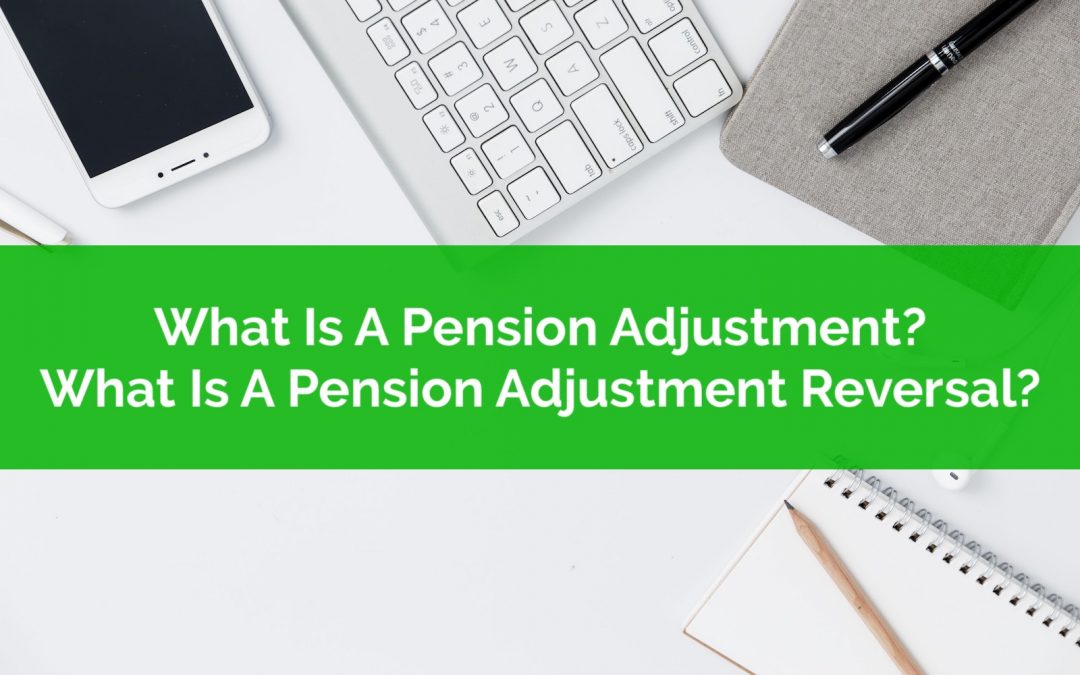 What is a pension adjustment? What is a pension adjusted reversal? If you've recently done your taxes or received your notice of assessment you may be wondering what these terms mean. You may have noticed large amounts of money being attributed to these items. You also may have noticed that they affect your available RRSP contribution room.
Anyone with a registered pension plan (RPP) or deferred profit sharing plan (DPSP) will notice that they're receiving a pension adjustment.
The purpose of the pension adjustment is simple, it's meant to equalize registered assets between those with employer sponsored pensions and those without. It reduces RRSP contribution room for those who receive (or will receive) benefits from a pension plan or deferred profit sharing plan.
The maximum anyone can put into their RRSP is 18% of previous years earned income up to the annual max. The pension adjustment reduces this new RRSP contribution room, sometimes to nearly nothing, in an attempt to make things more fair. The idea is that the maximum that can be put into registered savings (either pension, DPSP or RRSP) should be fair for everyone.
To do this effectively we need the pension adjustment (PA) and when people leave a pension or deferred profit sharing plan we need a pension adjustment reversal (PAR) (more on that later).