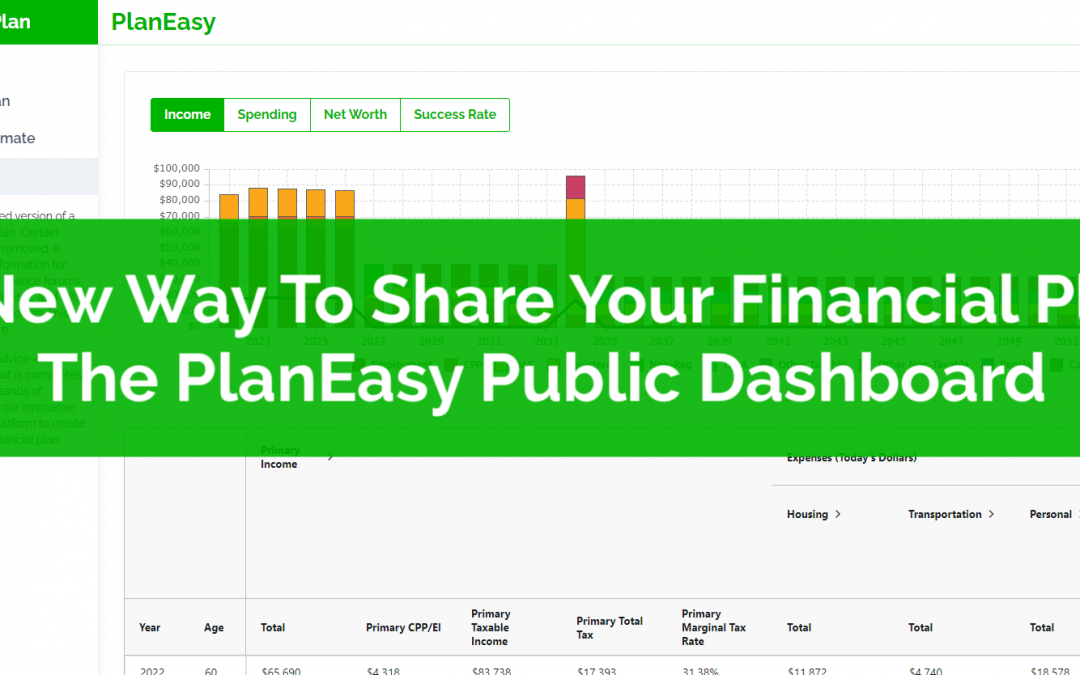 Talking about personal finances has always been somewhat taboo. It's difficult to discuss personal finances with friends and family. Everyone has different values and goals. We all have different financial circumstances. And sometimes… talking about personal finances can lead to hurt feelings and personal strife.
This has led to many people avoiding personal finance discussions or discussing personal finances anonymously in online forums and communities.
But discussing personal finances in an online community can be difficult. Personal finances are personal. A financial plan can differ dramatically from one person to the next. To have a good discussion requires a lot of information, something difficult to do in an online community.
At PlanEasy we want to make financial planning easy. We want to make it easier to share and discuss personal finances online.
That's why we're introducing the PlanEasy Public Dashboard, a completely anonymous way for PlanEasy users to share their financial plan… let's take a look at the Public Dashboard…