Create Your Own Online Spend Tracker
Tracking your spending is a great thing to do every once in a while. Even if it's just for a short period of time, tracking your spending can provide an amazing insight into where your money is going. It can help you understand if your spending actually lines up with your values and goals.
You may want to do this permanently, to help you track your progress towards your goals, or you may want to do this temporarily, perhaps to help get your spending back on track, or to find out where your miscellaneous spending is going. You may also want to do this 1-2 years before retirement, just to make sure that your retirement budget isn't missing anything.
You might want to track your spending… but you don't want to give Mint all your passwords or pay YNAB a monthly fee. What you're looking for a low-cost budgeting alternative that is still somewhat automated and easy to use, so why not setup your own spend tracker using Google Forms and Google Sheets?
Don't want to set up your own spend tracker? Use our free Budget Tracking template. It's built on the same principles as below, but we've already done a lot of the work for you. (More details at the end of the post) 
Creating your own spend tracker using Google Forms and Google Sheets is super easy to do. Google Forms integrates with Google Sheets so that every entry you make gets automatically added to your Google Sheet. As you spend money you simply pull up the Google Form on your phone, enter the amount and the category and hit submit. Google automatically adds this entry to your Google Sheet with a timestamp.
To help we've created a short video to guide you through the steps. In this video we'll create a basic spend tracker, it's nothing fancy but you can always add more functionality/charts later.
Related Posts:
Step 1: Go To Google Drive
To setup your spend tracker we're going to use G-Suite. Head over to your Google Drive to get started (You can sign up for a free Google account and get access to everything for free).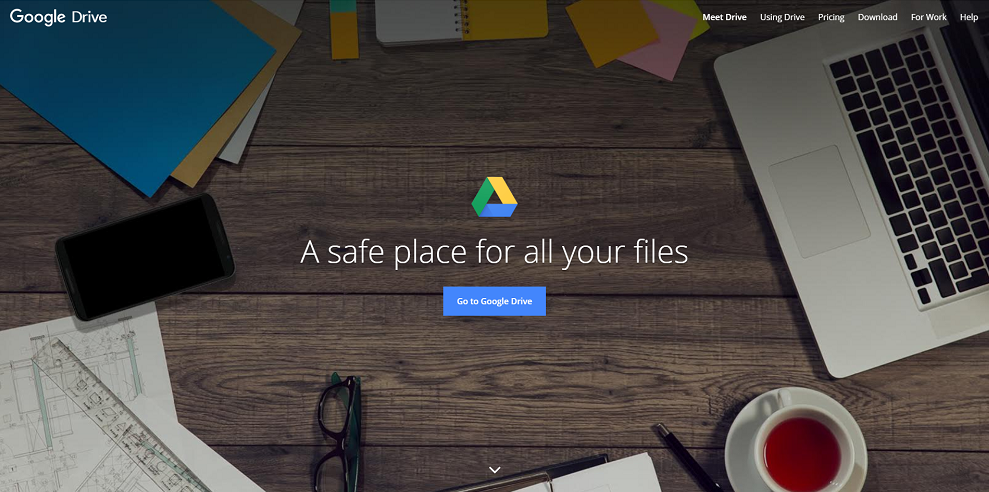 Step 2: Create A New Google Form
If you're new to Google your drive might look like this. To setup a new Google Form to track your spending click on "New", then on "More" and then on "Google Forms". We want to create a simple form so choose "Blank Form". This should automatically open a new tab with your new Google Form.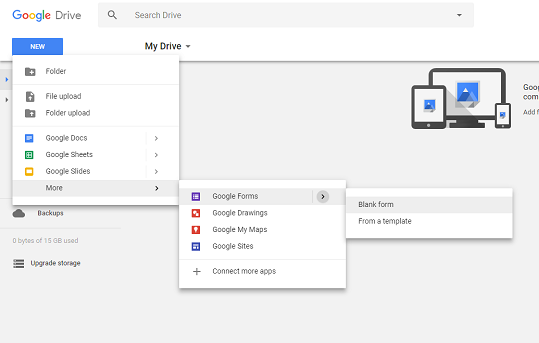 Step 3: Name Form
First thing we want to do is rename the form. You can use whatever you want here, "Spend Tracker", "Budget Tracker", "My Budget" etc etc. Use something descriptive so you can find it later in your G-Drive if you want to make changes.


Step 4: Setup Amount Question
To add questions click the little "+" icon on the right hand side. The first question we're going to add is for the amount of money we've spent. This will be a short answer question so choose "Short Answer" from the drop down menu on the right. Change the title of the question to "Amount", this should automatically add the response validation logic.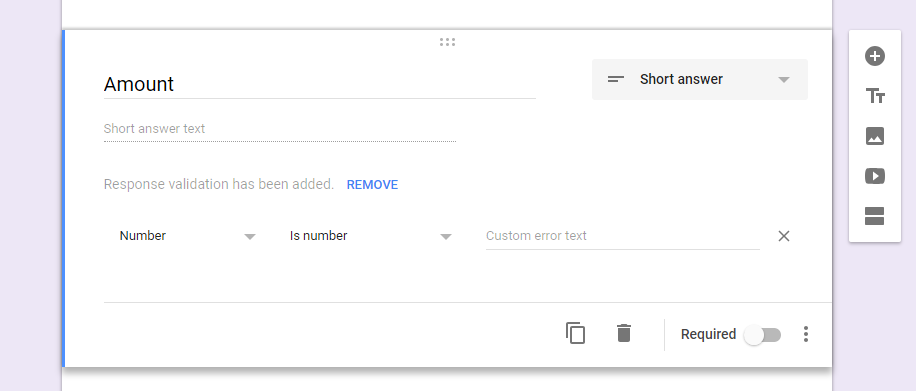 Step 5: Setup Category Question
The next question we want to add is the spending category drop down. These are the categories you want to divide your spending into. There are some example budget categories below but you can add more based on your personal situation. We recommend keeping the number of categories below 10-15. Add an "Other" category. Any random spending can be captured in the "Other" category.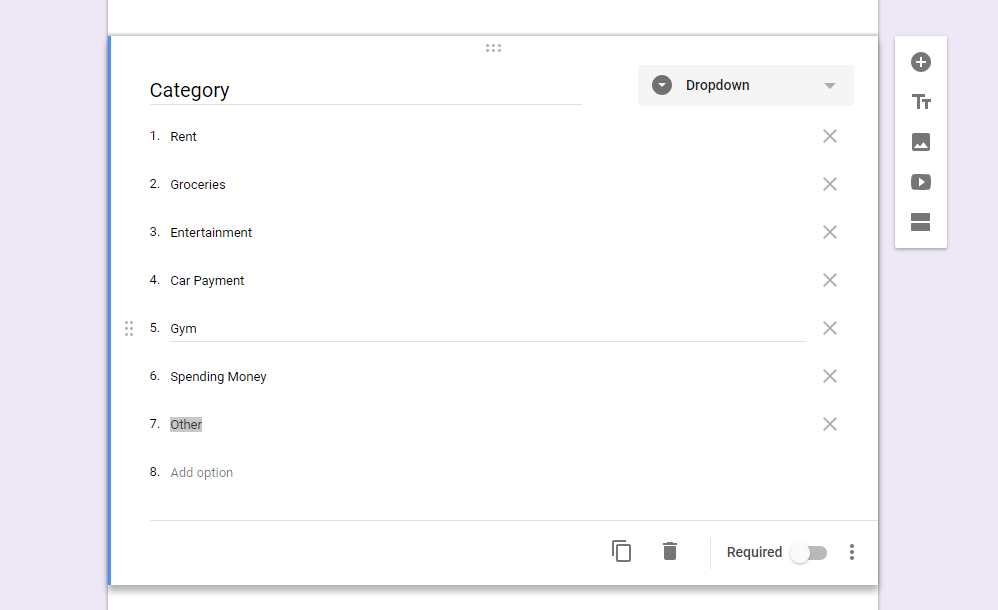 Step 6: Setup Description Question
The last question we'll setup is a description question. You don't have to use this question all the time but it's useful when you want to add more info to your spending entry. For example if you use the "Other" budget category you might want to add a short description so that you can look back later and know what that money was spent on.

Step 7: Select Response Destination, Link To Google Sheets
The neat thing with Google Forms is that responses can be automatically be spent to a Google Sheet. We'll use this to automatically update our spending dashboard. Click on "Responses" at the top of the page". Then click on "Select response destination". We want to create a new spreadsheet. The spreadsheet name will automatically populate but you can change it if you wish.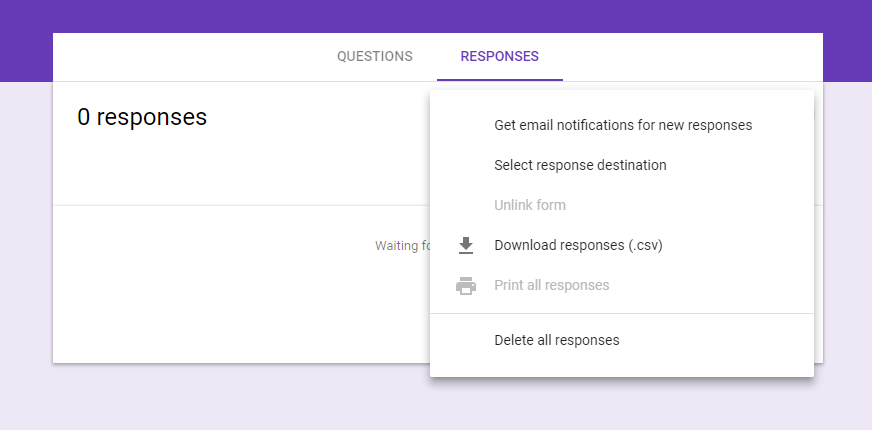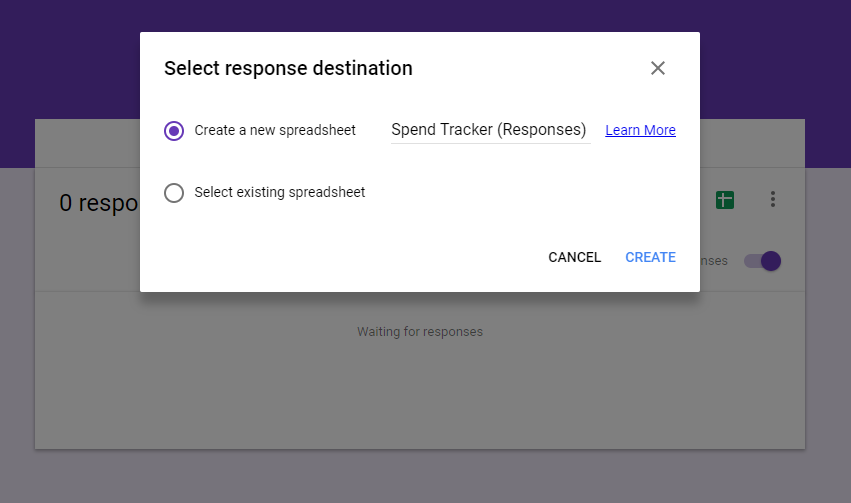 Step 8: Get Google Form Link And Save To Phone
The last thing we want to do in the Google Form is save the shortlink to our home page on our phone. This will make it super easy to add spending in the future. Just open your phone, click on the short link, then add the spending and hit submit on the form.
To get a short link click on "Send" in the top right corner. Then click on the link icon (the second icon beside "Send via"). Then use the "Shorten URL" option to get a shorter link.
Save this link in your favorites on your phone for easy access in the future.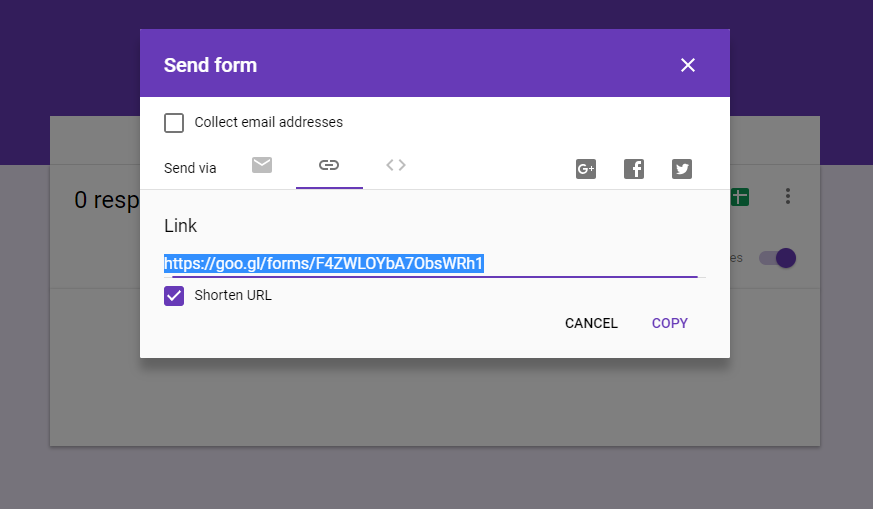 Step 9: Setup Spending Dashboard in Google Sheet
Now that we're done setting up the Google Form to enter our spending we want to setup our spending dashboard in Google Sheets. Go back to Google Drive, you should see your newly created Google Sheet that is linked to your Google Form. Click on the Google Sheet so that we can get it setup.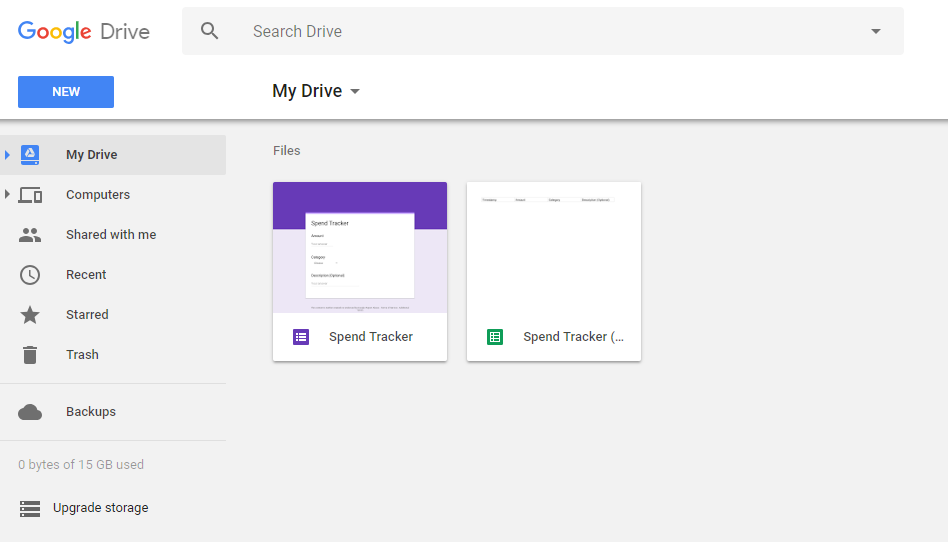 Step 10: Add Extra Sheet
When you go into your Google Sheet for the first time there will be only one tab, this is the linked responses from your Google Form. As you enter spending info on your Google Form it will automatically show up here 1-2 seconds later.
We want to add a second sheet to be our spending dashboard. Click on the little "+" icon to add a new sheet.

Step 11: Setup Spend Dashboard
The last thing we want to do is setup the spend dashboard. We want to setup a Start Date and and End Date. These are the two dates between which you want to summarize your spending, usually we'll choose the first of the month to track our spending for the full month. So in this case we'll track spending from May 1st until June 1st. This will track spending from May 1st at 12am to June 1st at 12am. Add these to cells B2 and B3 as shown in the picture below.
Next we want to add our categories. Add a description to cell A5 like "Category" and then add your budget categories starting in cell A6. These should be exactly the same as the categories in your Google Form. If they're not exactly the same it wont track your spending properly.
Then in cell B5 add the description "Spend" and in cell B6 add the formula you see in the picture below. This formula will automatically add up your spending between the two dates. You can also copy and past the formula here…
Hint: When you paste the formula do it directly in the formula bar (beside the little fx in the picture below). If you paste directly into a cell the quotation marks may not translate properly and you may need to retype them.
=sumifs('Form Responses 1'!B:B,'Form Responses 1'!A:A,">"&$B$2,'Form Responses 1'!A:A,"<"&$B$3,'Form Responses 1'!C:C,"="&A6)
After adding the formula in cell B6 you can drag it down for all of your categories. This formula will automatically add up all the spending for each category between the start date and the end date.
If you want to get fancy you can add a Budget column and a Difference column. This will turn your spend tracker into a simple budget tracker.
To get even more fancy you can even add charts and graphs to help visualize your spending.
Personally I like to track my spending every once in a while. I keep a shortcut to my budget tracker on my phone. Entering new spending is easy using the link to the Google Form and the spending dashboard link on my phone lets me quickly see how I'm doing against my budget.
Use Our Budget Tracking Template
Does that seem a bit too complicated? Why not use our free budget tracking template. It also uses Google Sheets and Google Forms but is already set up with categories and some great visuals.
The budget tracking template also includes an option to track income as well. This lets you track both your income and spending very closely each month.
You can always customize the budget tracker even further, but it's a great starting point if you're looking to get a bit more clarity on your monthly cash flow.
Join over 250,000 people reading PlanEasy.ca each year. New blog posts weekly!
Tax planning, benefit optimization, budgeting, family planning, retirement planning and more...
Join over 250,000 people reading PlanEasy.ca each year. New blog posts weekly!
Tax planning, benefit optimization, budgeting, family planning, retirement planning and more...