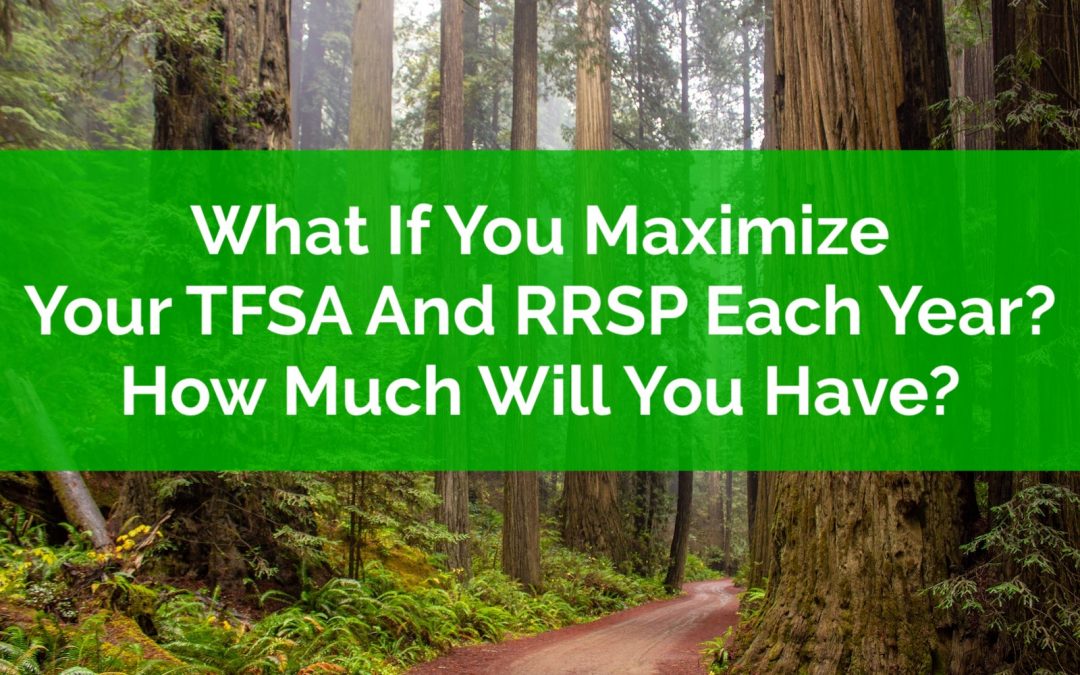 What if you maximize your TFSA and RRSP each year, how much money would you have in the future? If you just had one singular focus, how much could you accumulate? And would it be enough for retirement?
The TFSA and RRSP are two amazing tax advantaged accounts. They allow investments to grow tax free or tax deferred. They can be used to save and invest for retirement. Over time these contributions grow considerably with dividend income, interest income, and capital gains.
For the RRSP, new contribution room is based on 18% of the previous year's employment income.
For the TFSA, new contribution is a set amount that grows with inflation in $500 increments.
Depending on your income level, maximizing both your RRSP and TFSA could mean a savings rate of 20%, or 25%, or 30% or even 35%+ at lower income levels.
That's a high savings rate!
So, we can already anticipate that by maximizing the RRSP and TFSA every year we will probably end up with a sizable amount of financial assets, but how much exactly?
Is it $1 million?
Is it $2 million?
Is it $3 million or more?
In this blog post we're going to have a little fun; we're going to take a look at how much money you could accumulate if you just maximized new RRSP and TFSA contribution room each year.