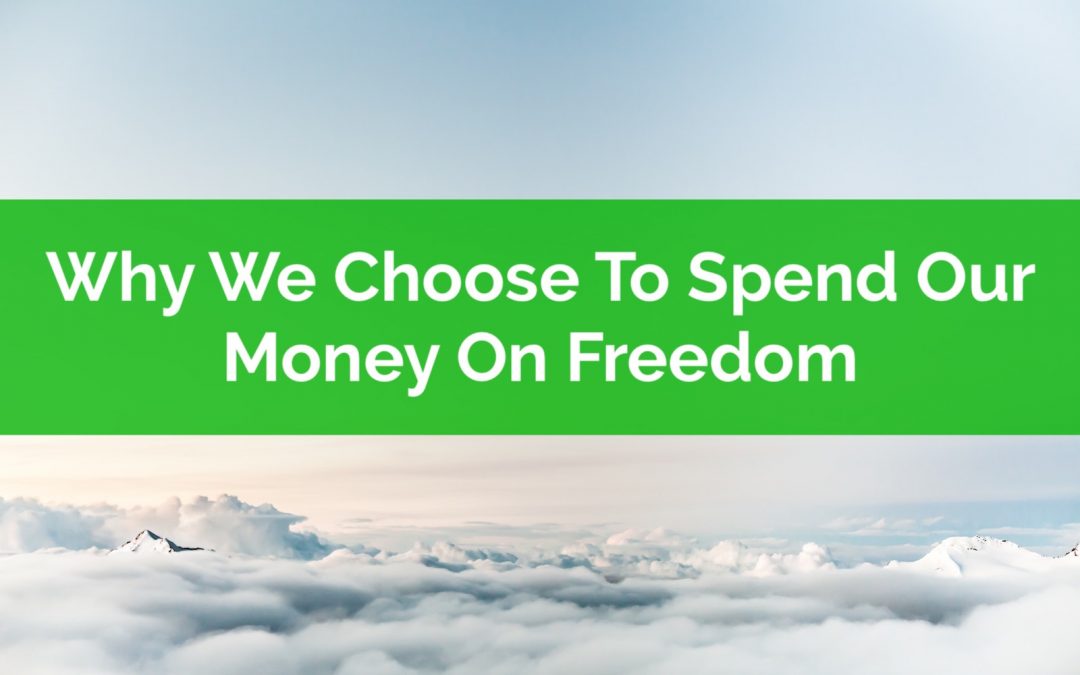 What do you prefer to spend your money on? Cars, houses, vacations? Everyone spends their money differently. Some people enjoy nice cars, large houses, the latest clothes or gadgets, luxurious vacations, food, wine, restaurants, the list is endless.
But for some of us, we like to spend our money a different way. Some of us like to slowly buy more and more freedom, flexibility, and time.
Like other ways to spend money, buying freedom is a personal choice, but it's the right trade-off for us. We don't value expensive cars, or large houses, or expensive clothes, but what we do value is freedom, flexibility, and time.