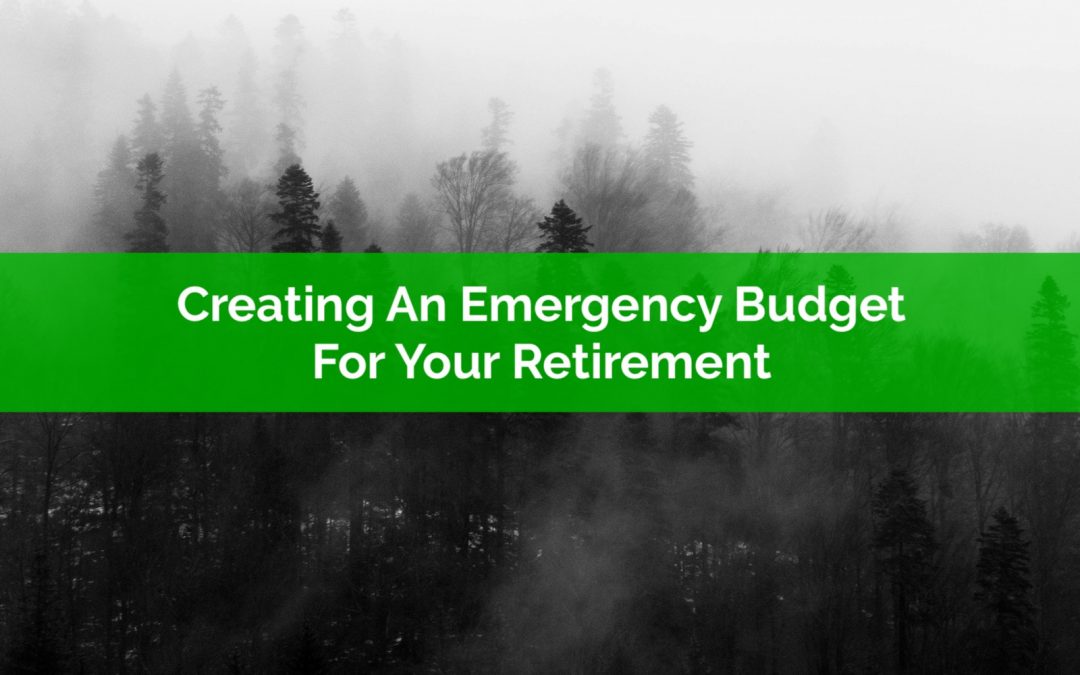 Having an emergency budget is not a new concept, it's something we've written about before, but for retirees it's particularly important. 
An emergency budget is a slightly reduced budget that can be executed in times of uncertainty.
For retirees, "uncertainty" is at its highest during a recession, when investment assets have drastically reduced in price. But "uncertainty" could also be high during a long periods of below average investment returns, stagnate economic growth, or high inflation rates.
Emergency budgets are important for retirees that rely on investment assets to fund part of their retirement spending.
Often, retirement projections are done using an average rate of return. This provides a nice pretty graph but doesn't accurately represent the range of investment returns retirees may experience in retirement.
Variable investment returns are one of the largest risks a retiree will face. A period of low or negative investment returns early in retirement can be devastating to a retirement plan. This is known as sequence of returns risk. The sequence in which a retiree experiences investment returns can have a big impact on their retirement plan. A series of low or negative investment returns early in retirement can have a very negative effect.
One important way to counteract the effect of sequence of returns risk is to reduce the draw on investment assets during periods when stock market returns are low and/or negative for a period of time.
Reducing the draw on investments, even by a small amount, helps increase the success rate of a retirement plan.
There are a few important factors when creating an emergency budget.