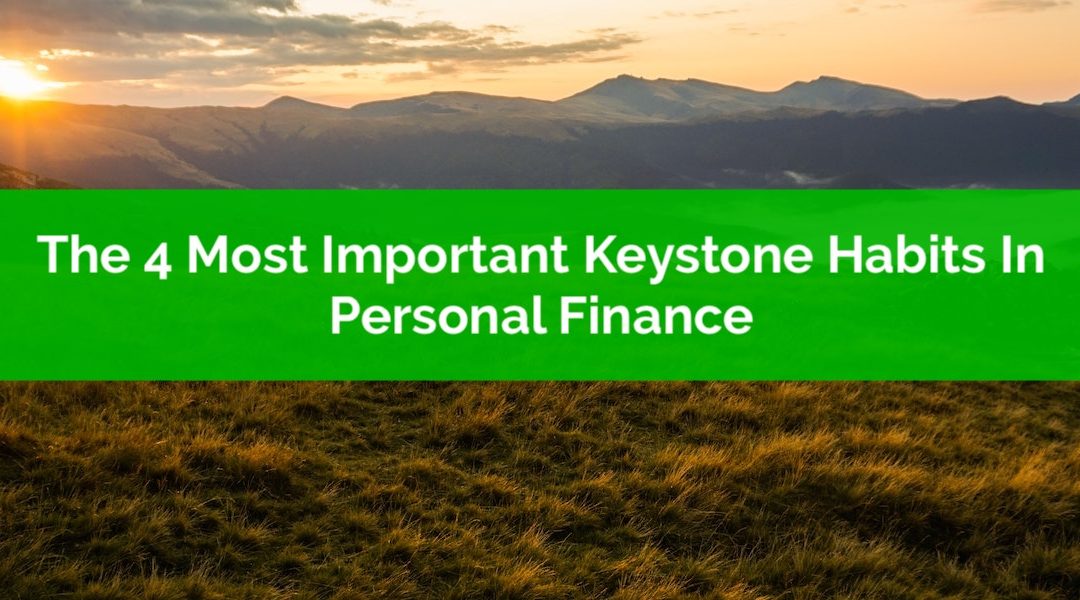 There are certain habits that make things way easier, these habits are more important than others, these habits are called keystone habits. Keystone habits create a foundation from which you can make even bigger and more positive changes. Mastering the right keystone habit can transform your life.
We have habits everywhere in our lives and we build new habits all the time (both good and bad!). We use these habits to support our daily lives. These habits make our lives easier, you don't have to think about what you're doing, it just comes naturally.
Having a solid keystone habit will create a foundation from which you can make even bigger changes. Eating right, getting regular exercise, sleeping eight hours per night, these are all keystone habits that create a solid foundation from which you can make even more positive changes in your life.
The best part about keystone habits is that once they're established they don't take much effort to maintain.
When it comes to personal finance there are 4 important keystone habits. Once these habits are established they create a ripple effect through the rest of your personal finances.
If you practice these four keystone habits then there is nothing you can't achieve with your personal finances!