Today we've got a guest post on The Frugal Farmer. Laurie has an awesome personal finance blog where she talks about getting out of debt, building wealth and also homesteading in the Midwest.
When we bought our first home it was in the middle of the financial crisis. It came with a $240,000 mortgage. It was a ridiculous sum of money. It also seemed like a very risky time to buy, people were being laid off, the stock market was tanking, and we took on a massive amount of debt. It was the largest amount of money we had ever owed.
Financially, we're pretty risk averse. We didn't like the idea of owing someone a large amount of money. We knew we wanted to be mortgage free one day, but our dream to pay off the mortgage early started as a joke. We'd talk about it. We'd laugh. It seemed impossible.
That all changed when our cheapo mortgage provider started charging us for amortization schedules.  If we wanted to make a lump sum payment against our mortgage, our mortgage provider would charge us a $60 fee for an updated amortization schedule.
To avoid the fee, we built our own amortization schedule in excel and started to play around with the lump sums. It was exciting to see how the principle would drop with every extra payment.
Could we really pay our mortgage off sooner?
We began to see if there was a way we could pay off our mortgage early. After re-working the numbers a few times we realized that it wasn't a joke anymore. We really could pay off our mortgage early.
Read the rest at The Frugal Farmer…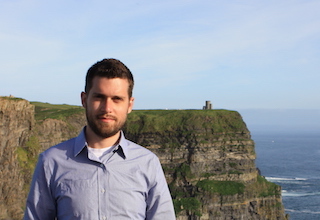 Owen Winkelmolen
Founder of PlanEasy Inc.
An avid traveler, father and personal finance expert. Owen's goal is to make financial planning easy. He believes that objective and straightforward financial planning is something that every Canadian should have access to. Find out why.