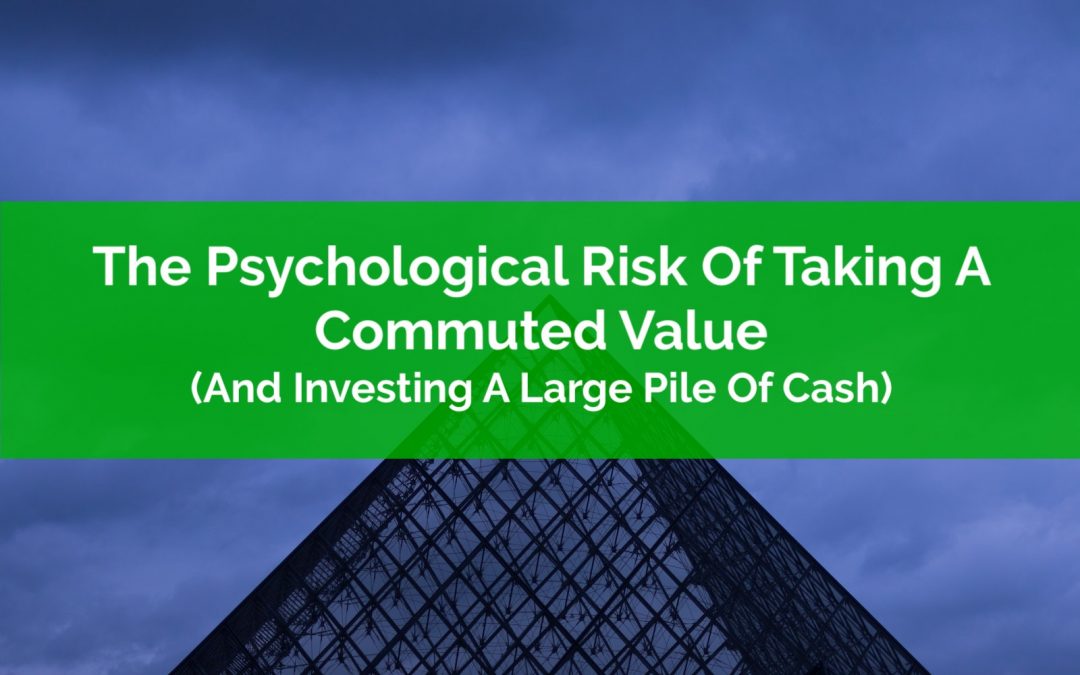 When leaving an employer, or when transitioning into retirement, those with a defined benefit pension will have a difficult decision to make… take a lifetime pension? Or take a commuted value?
A commuted value is essentially the current value of those lifetime pension payments in one large lump sum. The commuted value is an amount that is determined to be equal to the lifetime of payments that a pension would provide. It's calculated by the pension actuaries and can easily be several $100,000 or even $1,000,000+
With interest rates at historical lows, the commuted value of a pension can easily be $1,000,000+ for those at retirement age. Low interest rates will push up the size of a commuted value, which is partially driven by an assumed rate of return, and right now interest rates are at historical lows.
This creates a very large psychological problem; how do you invest all that cash?
In particular, when do you invest it? Do you invest it all at once as a large lump sum? Or do you invest it in smaller increments over a period of time?
If invested all at once, that commuted value could drop dramatically if markets experience a correction in the near future.
If invested later, that commuted value could miss out on a large increase in value during a period of growth.
The indecision around how to invest a large amount of cash can cost tens of thousands of missed investment gains, or it can cost hours of lost sleep and feelings of stress. It's not something to be taken lightly.
Investing a large lump sum is a daunting experience even for the most seasoned investor.